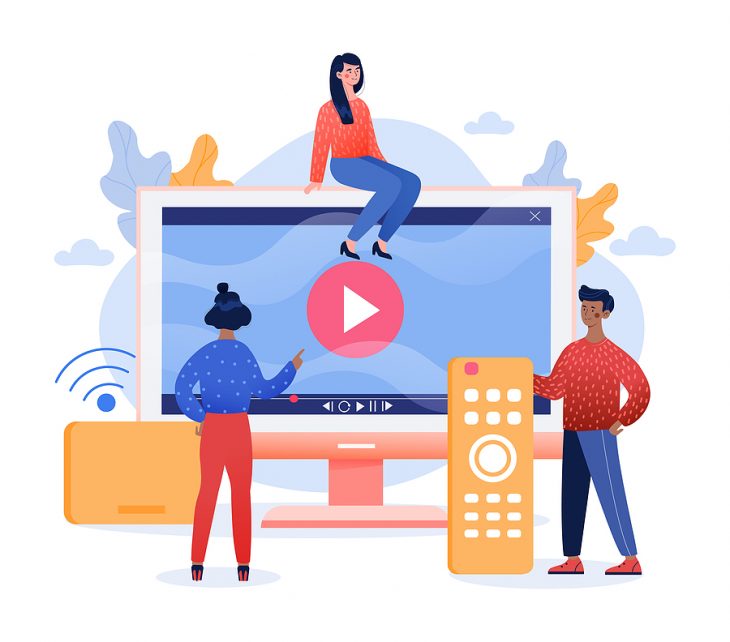 By Howard Law
ON MAY 27 CARTT.CA published my suggested compromise on provisions in Bill C-11 impacting Canadian user-generated programming hosted by Facebook, TikTok and Google's YouTube.
I argued a ministerial policy directive ought to direct the CRTC to regulate user-generated programming that is analogous to conventional broadcasting but exempt the remaining digital first content from regulation.
Last week Leonard St-Aubin wrote a rebuttal. Here is a summary of my take-aways from his critique:
Financing and creating CanCon should not be seen as a burden to broadcasters, but incumbent Canadian media companies treat it this way by electing to spend 70% of their budgets on US programming, leaving only 30% of budget for Canadian programming, using the profits from the one to subsidize the other, and doing a poor job at it ("a long history of Canadians rolling their eyes at 'mandated CanCon'");
Because most of the funding from the Canada Media Fund and government tax credits goes into CanCon programming the incumbents must agree to buy, there is no market for unregulated, unsubsidized and privately financed CanCon and that is a bad policy outcome;
YouTube creators are entrepreneurial heroes, showing the incumbents how to make it in the global marketplace;
Foreign streamers make "a considerable portion of the uncertified Canadian content produced here."
As for where I drew the line between regulating and exempting user-generated content uploaded to hosting platforms, St-Aubin rejects exemptions and argues for a wall-to-wall statutory exclusion.
In responding to my itemized list of user-generated programming that I argue ought to be regulated (because it is analogous to conventional broadcasting), he replies:
Programs uploaded by established broadcasters are only promotional and should be excluded from regulation by statute;
Branded YouTube channels that aggregate and distribute programming from multiple creator channels should be excluded from the act because they are new and entrepreneurial;
For similar reasons, music streaming should be excluded too. (My note: YouTube has already conceded full-length music videos should be regulated);
Any CRTC-imposed discoverability requirements on the platforms' recommendation tools will backfire on YouTubers and hurt them financially. (My note: St-Aubin asserts this as an established fact, however at 90 words his is the longest explanation of the backfire-theory I have read yet. Even though I think the minister should consider exempting programming from these digital first creators, the CRTC should still do a deep-dive into recommendation tools in its first public consultation under C-11).
St-Aubin may viscerally object to what I wrote but I don't feel the same about some of his views: I recommend an article he published a year ago in Cartt.ca on a market-based approach to achieving cultural goals without regulation.
It is an intriguing manifesto and he makes three main points worth revisiting.
First, any deregulation of industry spending would require a re-evaluation of how we deploy government subsidies. At present, domestic broadcasters deliver about $3 billion in annual expenditures on Canadian content compared to about $2 billion in CBC appropriations, federal contributions to the Canada Media Fund, film production tax credits, and other program spending. St-Aubin backs broadcasters having direct access to CanCon subsidies currently reserved for independent producers who sell them the finished product.
The second point he makes is that a mandated contribution to Canadian content from foreign streamers could be appropriate if it is modest enough not to provoke Hollywood into a trade complaint. He pegs that at 7.5% of Canadian revenues. Given his years representing Netflix, St-Aubin must be familiar with the streamers' pain point.
Thirdly, and to the heart of the matter, St-Aubin says our incumbent broadcasters lack the entrepreneurial courage to make more, better, and exportable Canadian content because they are addicted to re-selling American shows.
This begs the question of how Canadian media companies might discover the secret sauce of making profitable hit programming for primary markets of 12 million English speaking Canadian households as opposed to the 1.35 billion English speakers that form Hollywood's prime market. That problem of scale is even more challenging for francophone content, a domestic market of only 3 million households.
It also begs the question of how Canadian media companies replace the best Hollywood has to offer with home grown programming so popular that it makes enough money to subsidize news, certified Canadian drama and other unprofitable CanCon programming categories. It's worth pointing out that news and analysis is the largest programing category of the incumbents' Canadian Programming Expenditures at $821 million annually.
For added perspective, we are already down $400 million in annual Canadian content expenditures over the last six years due to cord cutting and sinking advertising revenue attributable to Facebook and Google's oligopoly.
Is deregulated broadcasting too big a challenge for Canadian incumbents?
I have never been a Canadian television producer. But it looks hard.
Episode budgets required to make hit programming for North American audiences are sky high. The financing challenges to Canadian incumbents to not only match Hollywood budgets but also to replace a significant portion of their inventory of US shows with native productions (allowing for the expected costs of shows that flop) would be enormous.
The authors of the Broadcasting and Telecommunications Legislative Review report thought so too. This what they said about the economics of making Canadian drama series:
Why should we support Canadian television drama?
With the rise of online content platforms with global reach, the opportunities for programs with a Canadian perspective to find receptive audiences around the world will dramatically increase. The appropriate contribution of all providers offering service to Canadians for the financing of Canadian content is crucial for domestic and foreign success.
In the last 40 years, Canadian broadcast policy has supported the production of Canadian television drama, although it has never made sense from an economic standpoint. Drama (including scripted comedy) is the most popular genre on television, but it is also the most expensive genre to make.
The Canadian broadcast rights to a US television drama — which may cost $3-4 million an hour to make and is largely paid for by the US networks — can be purchased for a few hundred thousand dollars. By contrast, a Canadian TV drama in English may cost $1-3 million an hour to make. But to finance this, the Canadian broadcast network would have to provide a much higher licence fee commitment—one that would exceed any expected ad revenue. The result is that Canadian drama will not be produced by the market unless it is supported by a toolkit of government cultural policy measures. 
Yet, since the early 1980s, the CRTC and successive Canadian governments have implemented a combination of regulations and subsidies, which have led to the creation of a significant number of hours of Canadian drama each year. 
Why? The answer comes down to the importance of story, particularly stories that are relevant to a local audience. Policymakers in many countries have recognized that there is a need for TV to tell local stories — stories that come out of a country's experience and that resonate with local references and local relevance. Over the years, Canadian viewers have enjoyed a wide range of such programs. In the English-language market, these programs include Degrassi: The Next Generation, Corner Gas, The Rick Mercer Report, Little Mosque on the Prairie, The Republic of Doyle, Murdoch Mysteries, and Kim's Convenience. In the French-language market, these programs include Unité 9, La Petite Vie, Fugueuse, 19-2, Lâcher prise, Les beaux malaises, Les Invincibles, and Au secours de Béatrice. These programs would not have existed without the panoply of CRTC and government policies.
In the world of TV and movies, no one can predict success. In the fall of 2018, the four US TV networks — ABC, CBS, NBC, and FOX — introduced 55 new TV series. But 22 of them — 40 per cent — were not renewed for a second season because of insufficient viewership. In this kind of risky environment, the only answer is to commission a number of different TV series, with the expectation that at least some will succeed.
The support for Canadian drama has led to the growth of the independent production sector in Canada. In 2017–2018, Canadian productions accounted for over $3 billion in Canadian film and TV production, half of this amount in the drama genre. That is an important economic driver in the Canadian economy. But more important is the fact that these producers can create stories rooted in Canada and with a unique Canadian perspective that all Canadians will be able to enjoy.
To significantly deregulate broadcasting on the assumption that Bell Media, Québecor and Corus can square the circle on these challenging CanCon economics is to bet the cultural sovereignty farm. The odds of winning are long. Losing the bet looks ugly.
Still, St-Aubin's challenge to Canadian incumbents may be prescient: if the trend of American studios continues in favour of distribution by direct-to-consumer streaming platforms instead of wholesaling to Canadian broadcasters, our media companies will have no choice but to adapt (and are the first to tell you that).
It's not without reason that Bell has asked Heritage Committee MPs for a C-11 amendment that would mandate the CRTC to provide incentives for foreign platforms to partner with Canadian media companies in the distribution of content.
It's also not without reason that Bell and Unifor have asked for a C-11 amendment finding new funding for unprofitable news programming.
In the meantime, I stand by finding a pragmatic compromise on regulating programing on hosting platforms by tethering the rules to current broadcasting formats. And let's not lose sight of the fact that, under C-11, "regulation" of user generated programming is restricted to platform contributions and discoverability. The bill already ousts CRTC rules over exhibition quotas, genre and language requirements, diversity of programming, or any role at all for the CRTC to supervise abusive comment, misinformation, children's viewing, or misleading advertising. There is plenty of freedom for unregulated YouTubers.
If C-11 passes, the CRTC will hold a public consultation on where to draw the line on user generated programming and hopefully draw it in the right place. Critics may say they don't trust the CRTC to make that decision. I believe such mistrust is undeserved.
My final point is that we should candidly acknowledge the policy gap between cultural sovereigntists and C-11 critics.
A number of C-11 critics feel strongly that regulating broadcasting over the Internet is a horrible idea and even the term "Internet broadcasting" is an oxymoron.
It is worth reminding C-11 critics that the several CRTC chairs have ruled or confirmed that the definition of "broadcasting" in the 1991 Act is technologically neutral and includes distribution over an Internet platform. A 2012 Supreme Court of Canada ruling under very similar language in the Copyright Act backs that up.
During the 2021 federal election the Liberals, NDP and the Bloc campaigned in support of C-10. Even the Conservatives favoured regulating the large streaming platforms, all in the name of cultural sovereignty. After the Liberals were re-elected and tabled the rebooted C-11, a public opinion poll suggested strong support for the government's approach.
In that context I wrote in favour of maintaining C-11's empowerment of the CRTC in the next generation of broadcasting regulation, not only to regulate Internet broadcasting, but to exempt rather than exclude certain content on YouTube and other hosting platforms, on a basis that is both pragmatic and principled.
Law was the director of Unifor's local media unions from 2013 to 2021. He now blogs at mediapolicy.ca.