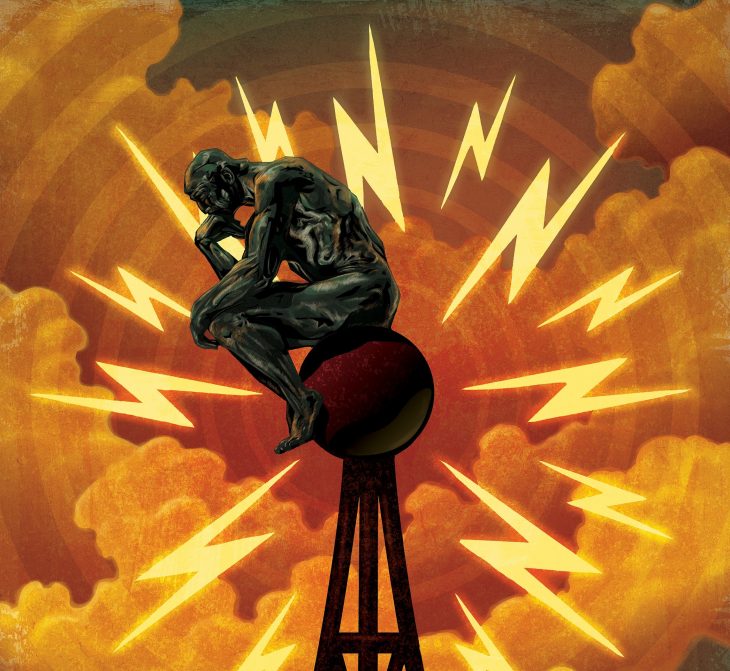 Third in a three-part series
By Len St-Aubin
FOR DECADES, CANADIAN broadcasting policy, grounded in the limitations of over-the-air radio and TV, has restricted consumer choice in the name of Canadian culture.
Quietly, Canadians have resisted: with set-top "rabbit ears", roof-top antennas, pre-regulation cable-TV, and satellite dishes big and small, we asserted our freedom of choice, pulling in foreign signals. We took to online streaming like fish to water.
If passed, Bill C-10 would apply those increasingly out of touch (OOT) policies to online streaming. Virtual private networks (VPNs) are about to flourish.
It's not that Canadians don't like Canadian content. Our maple-leaf hearts were aflutter when, wonderfully Canadian, Schitt's Creek swept the Emmys. Québécois flock to local content. It's just that, well, we're adults… We like our freedoms too.
It's a legitimate public policy goal to foster Canadian content online, and engage global online (internet) audio and video streamers in the production and presentation of Cancon. Bill C-10 aims to do that by capturing online streamers under the decades-old Broadcasting Act and then selectively regulating some of them as broadcasters.
The first and second articles in this series show how Bill C-10 is highly problematic for Canadian broadcasting, for the internet in Canada, and for Canadians.
This article proposes an alternative. Because Bill C-10 amends the Broadcasting Act, my focus has been on television. The alternative has three components:
helping Canadian broadcasters compete by reducing regulatory burden and incentivizing them to invest more in original Cancon;
engaging online streamers in Cancon through a simple levy rather than regulation; and
excluding online media — and the internet — from the Broadcasting Act.
Broadcasting's past is no prologue to the internet future
From TV's beginnings, the popularity of U.S. entertainment content, combined with a protected domestic market, has made it cheaper, less risky, and more profitable for Canada's private sector broadcasters to buy foreign than to finance their own original content.
So, a "regulatory bargain" was struck. Because broadcast distribution channels (over-the-air, cable, satellite) were domestic and finite, regulation gave priority to Canadian broadcasters, and restricted access to foreign. That protected broadcasters' rights to popular foreign programs and secured their middleman business model. In return, broadcasters must, on average, spend 30% of annual gross revenues on Cancon.
"Today's broadband internet enables global direct-to-consumer distribution. That makes local middlemen unnecessary – and exclusive original content a more valued competitive advantage."
Today's broadband internet enables global direct-to-consumer distribution. That makes local middlemen unnecessary – and exclusive original content a more valued competitive advantage.
Still, Bill C-10 would reflexively apply the same old policy online by imposing the same Cancon obligations on global streamers and broadcasters alike. That risks problematic outcomes:
Only global streamers with a business presence, or large subscriber base, in Canada would have reason to comply. Others could simply block Canadians' access.
Those that comply could easily outbid broadcasters for Canadian stories, creators, casts crews and facilities, effectively outsourcing the best, subsidized, Cancon and — to avoid trade retaliation — intellectual property too. Canadian audiences would follow.
Blocked content would enable, and re-incentivize, Canada's media conglomerates (Bell, Quebecor, Shaw/Corus, Rogers) to prioritize buying foreign over investing in Cancon originals — retaining their middleman business, and market power.
Since the internet has no "finite channels", Bill C-10 would artificially constrain market entry – restricting Canadians' choice, protecting the big, existing media companies, and costing Canadians more, as taxpayers and consumers.
It's like protecting horse-drawn-buggies by restricting access to automobiles. Virtual private network sales reps: start your engines…
The second article in the series looked at Bill C-10's overreach. By any measure, Bill C-10's intended targets are a tiny subset of what it captures. Fixated on extracting Cancon obligations from a few "web giants", Bill C-10 would vastly expand the Broadcasting Act beyond Canada's borders into highly competitive, innovative markets, capturing literally millions of audio- and video-enabled apps and websites. It risks significant collateral market uncertainty, economic harm and costs.
A modern policy should first help broadcasters compete
Ironically, as broadcasting has grown more competitive, regulation has become more complex. The CRTC's Let's Talk TV decisions took steps to streamline. Bill C-10 goes in the opposite direction. Canadians have more choice than ever. Broadcasters need flexibility to respond nimbly to rapidly evolving markets.
The government should direct the CRTC to:
recognize increased competition and choice are contributing to achieving Canada's broadcasting policy objectives; and
wherever possible, rely on market forces, reduce regulatory burden and costs, and make regulation, where required, more efficient, effective and proportional to its purpose.
Government should "walk the talk". In addition to licence fees that recoup CRTC costs, much larger "Part II" fees go into government coffers. That's dead weight for an industry with public policy expectations, on top of taxes. For 2019, those fees totalled $116,594,747. They were lifted this year for Covid relief. They should be eliminated. That money would be better spent on Cancon.
If government values Cancon, and is concerned about what's "fair", it should redirect more of its own advertising back to Canadian media rather than letting more and more of it benefit the web giants. Even relatively small amounts could help local media.
Policy should incentivize Canadian broadcasters to invest in original Cancon
Original Canadian entertainment should be their competitive advantage. In Quebec, it always has been, but in that smaller market, financing is a bigger issue.
Show me your budget, and I'll tell you what you value. In 2018, Canada's private sector broadcasters spent $1.2 billion on foreign, mostly U.S., entertainment content including $700 million on drama, comedy, and movies. By comparison, they spent $426 million on Canadian scripted fiction and documentaries. (The CRTC calls that programs of national interest or PNI). On average, they have to spend 30% of annual gross revenues on Cancon. Of the total $2.4 billion they spent in 2018, about $1.5 billion went to news and sports. (CRTC data.)
Original Canadian PNI are not a high priority. Never have been. Three things help explain that:
First, it's been cheaper and more profitable to buy popular U.S. entertainment content (especially for English-language TV) than make originals. That's changing.
Second, regulation requires them to spend 75% of their PNI obligation on independently produced content that benefits from tax credits and subsidies not available to broadcasters. So again, it's cheaper to buy than make.
Third, scripted fiction and long-form docs are high-cost, high-risk content. Owning and monetizing it across global markets is how costs are recouped. Cancon policies help independent producers do that — but not broadcasters.
In 2018-19, public sources (mostly tax credits) provided 42% of financing ($1.2 billion) for that independently produced Cancon (CMPA data). Apparently, government considers very significant public support essential to enable financing and ownership of PNI.
However, without access to it (because of the second two points above), broadcasters have little incentive to take on the costs and risks of transitioning from a waning, but still-profitable, middleman business, toward investing more in Cancon originals to own and monetize. A market-oriented policy would help them do that.
Bill C-10 would engage foreign web giants instead
Requiring foreign streamers to spend 30% of Canadian revenues on Cancon would let them benefit commensurately from public financing — indirectly, like broadcasters, through independent producers. (Doing otherwise would risk trade retaliation.)
Extrapolating from CMPA data, foreign streamers could cause the draw on Cancon tax credits to increase by $300 million per year or more — depending on how many comply. That's an intended (if not entirely foreseeable) public expenditure under Bill C-10.
That may seem like a "level playing field," but Bill C-10 would incentivize broadcasters to buy foreign, and make them compete with global streamers for subsidized Cancon. Why would they increase Cancon spending?
Canadian broadcasters should get higher priority
Broadcasters have repeatedly asked for direct access to Cancon tax credits. It could be done without disadvantage to independent producers.
Canadian content policies could be updated so that any PNI that broadcasters finance above independent production obligations would be eligible for Cancon tax credits, and financing from either CMF or other funds they support. If they work with independent producers, rights could reflect equity. That requires no legislative change.
As for public broadcasters…
The CBC/SRC and provincial public broadcasters need increased, stable, financing.
Yet Bill C-10 would make "broadcasters" out of the National Film Board, the CMF's Encore+, the Stratford Festival, Théâtre du Nouveau Monde, Québec Cinéma, Théâtre La Licorne, and other excellent publicly-supported Cancon video online. That could make them eligible for recognition, and financing, as alternative public interest broadcasters. Most of those are currently under exclusive provincial jurisdiction; Bill C-10 could change that, too.
Bill C-10's overreach is a potential Pandora's Box of unintended regulatory consequences.
For streamers, these articles suggest a more rational approach
Instead of Bill C-10's overreach, legislation should capture only intended targets.
Australia is consulting on proposals that would apply only to online subscription video on demand (SVOD), and advertising video on demand (AVOD) services, with over one million subscribers and AUD$100 million in revenues. That would capture big global streamers.
As for a contribution, the first article in this series showed how making foreign streamers spend more on Canadian PNI than the average 7.5% of gross revenues expected of broadcasters risks negative impacts. That's also the most Bill C-10 could likely extract without trade retaliation — over-the-top forecasts notwithstanding. Australia is proposing 5% of annual GR.
An expectation at, or below, 7.5% of GR could complement measures intended to help broadcasters by:
incentivizing a competitive response from them (without reinforcing streamers' competitive advantage);
providing for both English- and French-language production;
supporting independent production at the same level as broadcasters;
fostering co-productions with Canadian producers and broadcasters — which have generated some excellent Cancon; and
including promotion/discoverability of Cancon that streamers offer.
Similar to Australian proposals, streamers could have flexibility to either invest the full sum in original content, or contribute some or all of it to a fund such as CMF. Since production varies greatly year-to-year, the expectation could be based on a two- or three-year cycle.
As for implementation, this approach could be framed as a tax measure, or under separate legislation, and administered by the Canadian Audiovisual Certification Office (CAVCO), which already administers audiovisual tax credits.
Three main public policy benefits
Better value-for-money from public expenditures. Eliminating Part II fees would save broadcasters over $100 million — which could be tied to Cancon investments. Letting them access tax credits would also shift, to them, some of the $300 million or more in public financing that, under Bill C-10, would benefit foreign streamers. If Canadian broadcasters redirected only one third ($400 million) of their foreign spending to Canadian PNI, that outcome, combined with 5% to 7.5% of GR from streamers, could exceed Bill C-10 outcomes.
Less risk of trade issues: Matching foreign streamers' expectations to home broadcaster PNI requirements would not discriminate on intellectual property. It would be less likely than Bill C-10 to trigger trade retaliation, or problematic intellectual property changes to Cancon policies.
Opportunities for independent producers. There would be a lower likelihood of constraining market entry, or triggering exits, which would mean a larger pool of streamers as either potential partners, and/or contributors to funds which support Cancon.
Canada's production sector is world-class. A benchmarking report by Nordicity for the Broadcast and Telecom Legislative Review panel compared TV production in Canada to seven peer countries and it found a distinct competitive advantage. Canada is a world leader despite comparatively low levels of public financing, and domestic broadcaster investment.
There is global demand for Canadian content. CMPA data show that unregulated domestic distributors and foreign sources invest more than regulated broadcasters in Canadian English-language TV fiction — a key export genre.
There are no panaceas… It would, to be sure, take time for broadcasters to transition. Outcomes may not meet expectations. There would be industry rationalization. It's already ongoing.
All of that is also true of Bill C-10's problematic outcomes.
Other things to consider…
Cancon criteria generate unhelpful outcomes: Unless a production is publicly financed, and/or produced by or for a regulated broadcaster, it cannot be "certified" as Canadian: Privately financed, commercial "CanCon" does not, and cannot, exist. Moreover "certified Cancon" is too often unrecognizably Canadian, to Canadians. A comparative study of domestic content criteria found that Canada's were among the most restrictive. In a global market, it's time for an update.
Let's talk wireless spectrum auctions: Australia is proposing to use revenues from its auction of frequencies freed-up by broadcasters' transition to digital transmission to finance two new trust funds. One will support public interest news gathering; and one for domestic drama, documentary and children's content.
It's brilliant. Trust funds can generate long-term financing independent of political volatility. Canada's two most recent auctions for that spectrum generated, respectively, $5.27 billion and $3.47 billion. That windfall revenue came primarily from wireless carriers owned by the same media conglomerates that own Canada's broadcasters. Yet government has shown no interest in using that windfall to support Cancon. That, too, would be far more rational than Bill C-10.
This series has shown how Bill C-10 fails Canadian broadcasting: How its massive and problematic overreach would cause economic harm, how it would disadvantage Canadians, and presents workable alternatives.
The Broadcasting Act should be amended, but to clearly exclude the internet and online media. It should also recognize the growing role of market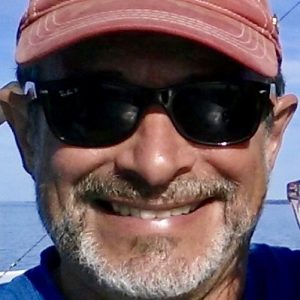 forces — beyond the scope of the Act — in contributing toward achieving policy objectives.
The internet is too important to Canadians to allow Bill C-10 to stand.
Consultant Len St-Aubin (right) concluded his most recent client commitment as of 31 Dec. 2020. The views expressed in this opinion are his alone. Formerly he was Director General, Telecommunications Policy, at Industry Canada, he was also a member of the policy teams that developed both the 1991 Broadcasting Act and the 1993 Telecommunications Act.
Original artwork by Paul Lachine, Chatham, Ont.