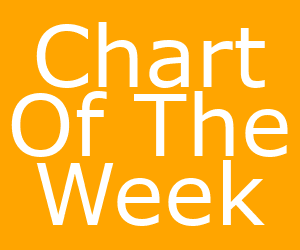 SVOD BEHEMOTH NETFLIX is the number one "Must Keep TV" brand in Canada in 2020, according to the results of a report from Toronto-based Solutions Research Group.
Based on 1,350 interviews in both official languages among Canadians aged 12 and older, this result mirrors SRG's most recent "Must Keep TV" report in the U.S. where Netflix clinched the top spot, bumping ABC from the top position. The rankings are based on a question on which networks, channels or services respondents consider must keep TV for them and for others in their households.
Next to Netflix, rounding out the top five brands in Canada are CTV, CBC, and Global, and coming in at the number five spot is Amazon's Prime Video, which benefitted from the surge of Amazon Prime subscriptions and strong new slate of programming.
Notably, Disney+ entered the list in ninth place, even shortly after its launch in Canada on the strength of a globally-recognizable brand name.
TVA's brand strength in Quebec remains considerable, as it landed in the number seven spot nationally with votes coming in only from that province. The survey was conducted in early July 2020 as Canada came out of the lockdown, but consumers had a good chance to consume their regular brands and sample new ones during the lockdown with consumers spending more hours with TV and video.
There were regional differences in the ranking, too. In Western Canada, Global took the top spot edging out CTV and Netflix. Netflix was number one in Ontario with CTV in second place, and TVA was the top brand in Quebec, just ahead of Netflix and Radio-Canada. CBC took the top spot in Atlantic Canada.
Netllix topped the charts in independent millennial and family households with children while CTV, Global and CBC were the top three brands in the empty nester household category. In the coveted 18-49 demographic, Netflix reigned, followed by CTV, CBC, Prime Video and Global.
Among newcomers to Canada in the last ten years, two streamers took the top spots — Netflix and Prime Video — with CBC taking third.
For more information, please visit www.srgnet.com.