By Bill Roberts
A LOT CAN happen when you go to theatre school.
For example, you can end up with the Order of Canada, an honorary Maverick Award, be designated as one of the 20 Most Powerful Women in Global TV, and cap it off with a "back home" Saskatchewan Order of Merit.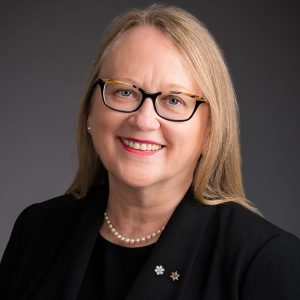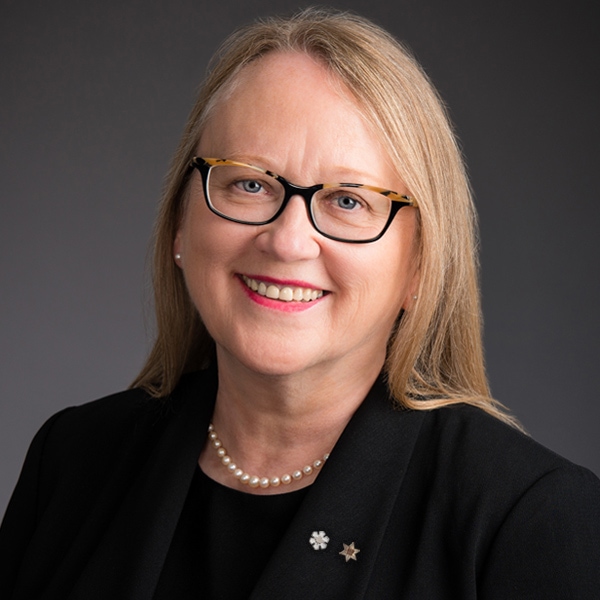 Say hello to Valerie Creighton (right), president and CEO of the Canada Media Fund (CMF), who has achieved all of the above and more.
Creighton, widely recognized as a gifted and fierce champion of Canadian screen content, confirms a passionate yet distinctively shrewd strategic sensibility in this Cartt.ca podcast.
And she definitely does not shy away from the term "disruptor".
Hitting the high points of the CMF's annual business plan, its Key Trends Report, her recent restructuring of the CMF team, and their equity and inclusion strategy, Creighton spells out the imperative shift by the CMF from a legacy/traditional broadcaster licensing model to something that is actively platform neutral.
She also puts the federal government on notice that, while their recent budget may have omitted the Liberal election promise of doubling CMF funding – and for good cause, e.g., the Russian invasion of Ukraine – she still fully expects that funding to flow, and she graciously but bluntly asserts why.
Listen in as Creighton carefully maps out the near future landscape for Canadian content creators, distributors and audiences in a world that has changed dramatically over the last two decades.
Call it the "digital revolution" if you want, but the number one priority for Canada's cultural industries and leadership – in an artificial intelligence, bits and bytes, streaming world – is to acknowledge the genuine urgency for change, and for an accelerated alignment around a content-centric, truly platform-agnostic approach.
And maybe, just maybe, Canada needs not three heritage entities like the CMF, Telefilm and NFB, but one, single screen entity to get that modern job done.
This and much more awaits listeners in this in-depth and stimulating Cartt.ca podcast.
Listen in now!
Bill Roberts is a contributing editor at Cartt.ca.
Photo borrowed from the CMF website.