MONIKA ILLE EARNED her dream job as CEO of APTN in December 2019 after working her way up through the ranks over the course of 16 years at the independent broadcaster.
Ille (pictured) is a member of the Abenaki First Nation of Odanak and reminds our podcast listeners the mission of APTN, the first national Indigenous broadcaster in the world, is to "share our peoples' journey, celebrate our cultures, inspire our children, and honour the wisdom of our elders."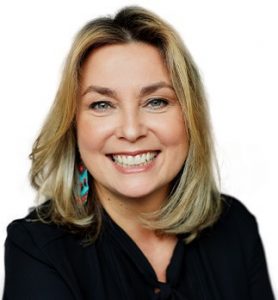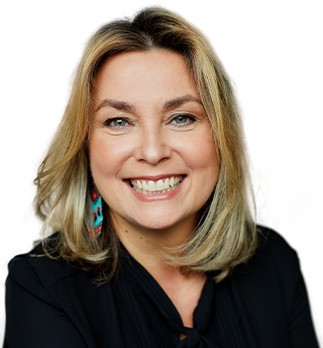 The must-carry broadcaster commissions over 300 hours of original programming (not counting its daily news) per year in English, French and various Indigenous languages and will put its very best foot forward this weekend, during Indigenous Day Live, airing Sunday, June 20. This special broadcasting event is designed to bring audiences together in celebration of National Indigenous Peoples Day and this year's edition will include performances from renowned Indigenous, Canadian, and international artists in English, French and Indigenous languages.
Also, 2021 marks the 25th anniversary of National Indigenous Peoples Day, which will be marked with several unique artist collaborations during the broadcast, including a medley performance of Buffy Sainte Marie's classic anthem "Carry It On," along with the legendary performer herself.
There will be multiple acts performing, so if you like live music, tune in.
Casting a very sombre pall over IDL and June's National Indigenous History Month is of course the discovery in May of the unmarked graves of 215 Indigenous children at a Kamloops residential school. Ille addresses this horribly sad, yet unsurprising, news in our podcast. "When a story like this comes to light, it's like damn, why did it take so long," she told our Bill Roberts.
Roberts and Ille also find they both knew Mary Two Axe Early and discuss the Sixties Scoop – a woman and an event more Canadians should know.
Ille also talks about the concept of "narrative sovereignty," its MOU with the CBC, the importance of Bill C-10 and how difficult and expensive it is to create content in Indigenous languages, even though it is all a labour of love, where she hopes APTN can be a bridge between peoples.
"By telling our stories, we hope people learn to appreciate, and have a better understanding of, who we are and maybe then, stereotypes will start to fall," she says.
Please click above to listen.