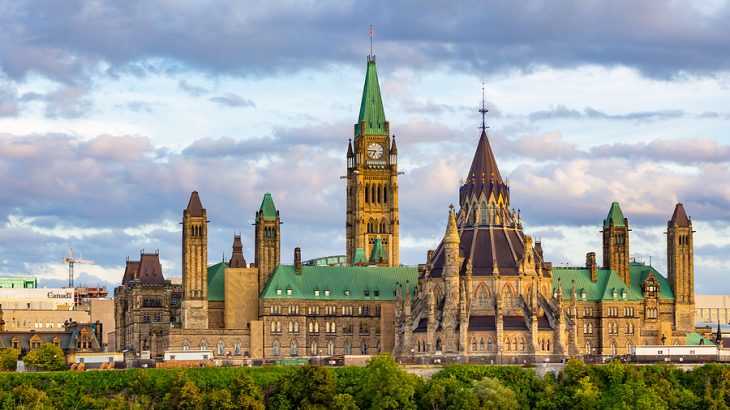 Digital services tax on company revenue pegged at 3%
By Ahmad Hathout
OTTAWA – The federal government is proposing a $1-billion top-up to the $1.75-billion Universal Broadband Fund as part of its mission to get high-speed internet access to all Canadians by 2030.
The additional money, outlined in Monday's federal budget, will be allocated over six years, with $272 million in planned spending starting in 2021-2022, $344 million for the next fiscal year, $129 million afterward, and $126 million for each of the two years that follow. With the top-up, the government says it has now allocated a little more than $7 billion for broadband since being elected in 2015.
There are indications the Universal Broadband Fund was a hit with applicants. First, the federal government said it had received 576 applicants just for the rapid response part of the program, which will deliver up-to $150 million for projects completed by November 2021. Then, last month, Cartt.ca reported the federal government's $413-million contribution to Quebec's Operation High Speed came from the UBF, which is 24% of its main $1.75-billion pool. Add that and the rapid response stream money and the UBF is already 32% spoken for.
The new money is in-line with the federal government's pledge to fund access to the target broadband speeds of 50 Mbps download and 10 Mbps upload to 98% of the country by 2026 and 100% by 2030.
Under half of rural households, or 41%, have access to the target speeds, according to CRTC data.
The federal budget also proposes to amend the Telecommunications Act to allow the CRTC to share more information with the three levels of government to "take steps to avoid unnecessary delays in respect to CRTC decisions to allocate funding to recipients to expand access to" telecom services in underserved areas.
The budget also proposes a temporary unilateral digital services tax of 3% on large businesses; the document identifies those as companies earning 750 million Euros or more in annual revenue generated in Canada. The tax will take effect next January and is expected to generate $3.4 billion over five years. Why a Canadian budget mentions Euros is not stated, but it's surely to align with European counterpart countries who are also instituting such taxes on large digital giants. The Canadian government has also said this tax will be usurped by a consensus agreement with the Organisation for Economic Co-operation and Development (OECD), which the Liberals have long said they would follow. For what it's worth, $750M Euros is C$1.13 billion.)
That tax will capture big tech companies including Google, Amazon, and Facebook. However, the United States has already warned about retaliatory tariffs if such measures are imposed on its companies. Correction: the new DST will not include streamers such as Netflix. An earlier version of this story said Netflix would have to pay it as well, but the new tax does not apply to streaming content.
"CBC/Radio-Canada has experienced declining advertising revenues that threaten its capacity to continue delivering public television and radio programs."
The budget also has a suite of initiatives for the creative industry. It proposes $105 million over three years to help Telefilm Canada modernize its programs, $60 million over three years for the Canada Media Fund to support diverse people and productions, and $21 million in 2021-2022 in operations support to the CBC.
"CBC/Radio-Canada has experienced declining advertising revenues that threaten its capacity to continue delivering public television and radio programs," the budget said. "This funding will ensure its stability during the pandemic and enable it to continue providing news and entertainment programming that keeps Canadians informed."
In a statement, Telefilm said, "We greatly welcome this news and thank the Government of Canada for further contributing to the vitality of the audiovisual sector.
"For several years now, the industry has been speaking out about the need to increase Telefilm's funding in order to remain competitive and viable in the global context. We are grateful for the industry's support and will continue to work with all of our partners to further modernize Telefilm."
The budget is also shovelling $456.3 million over five years to Shared Services Canada and the Communications Security Establishment to enhance cybersecurity on networks.
It also promises $12.8 million over five years to improve our absolutely broken access to information system and speed-up responses to requests in an effort to boost government transparency.
Cartt.ca has a large number of access to information requests outstanding. That includes briefing notes that have had deadlines extended by 120 days. On a number of requests, ISED, for example, has notified Cartt.ca that documents couldn't be retrieved because it couldn't be transferred from Ottawa to a remote location; and deadlines to respond to requests have sometimes lapsed without the legally-obligated correspondence.