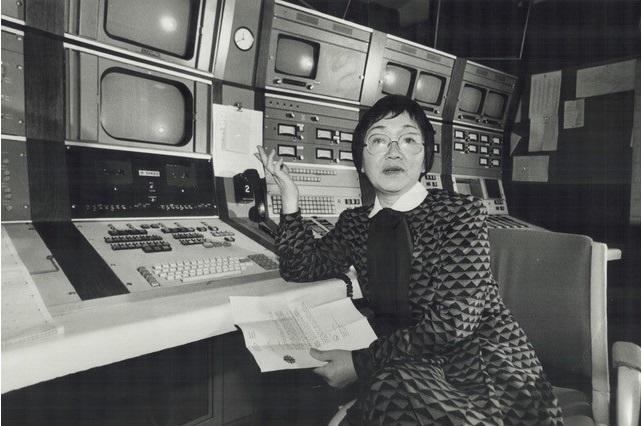 TORONTO — A long-planned tribute to a CBC Radio legend, Margaret Lyons, who died in October 2019, will happen virtually on Thursday, January 28, the North American Broadcasters Association (NABA) announced today.
A fierce advocate of public broadcasting, Lyons was a producer, program director and the first female vice-president of CBC Radio. She was instrumental in the CBC's so-called "Radio Revolution" in the late 1960s until her retirement in 1991, says NABA director general Michael McEwen in an email sent to Cartt.ca.
Originally, NABA had planned to put on a tribute event at the Glenn Gould Studio in the Canadian Broadcasting Centre in late spring 2020, but due to the Covid-19 pandemic those plans were put on hold.
Now the tribute to Lyons will be done as a virtual Zoom event with a registered audience, and then repeated on YouTube for a month or so, says McEwen. The hour-long tribute will be hosted by CBC Radio's Michael Enright, and will feature insights from some of Lyons' former CBC colleagues, including former CBC general manager Peter Herrndorf, Pamela Wallin and Mark Starowicz, and the songs of Nancy White.
"She was this tiny pile driver, who became the single most important and influential person in CBC radio in the last 60 years," said Herrndorf, commenting on Lyons' contribution to CBC Radio, in a NABA press release.
Born Keiko Inouye in Mission, B.C., and interned in World War II, her work and extraordinary leadership through the 1960s, '70s, and '80s gave CBC Radio the foundations for its success today, says the release.
Production of the virtual tribute is being made possible thanks to the support of CBC/Radio-Canada, Friends of Canadian Broadcasting, and several private donations.
To register for the event, scheduled for 7 p.m. ET on January 28, please visit: http://tiny.cc/mlyonstribute.