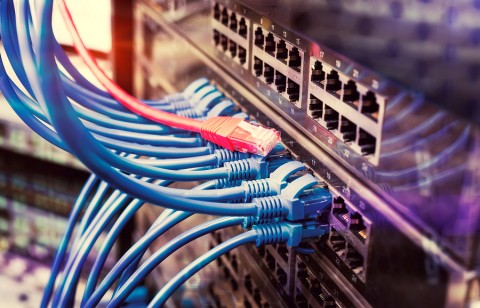 GATINEAU – After nearly two years since the CRTC set lower rates which the incumbent wired telecom carriers such as Bell and Rogers were to charge third party internet access providers like TekSavvy and Start.ca for access to those wired networks, the CRTC has decided to backtrack.
In its decision today on a review and vary filed by the incumbents (after they had appealed to both cabinet and the courts, too) the Commission today said it will make the interim wholesale rates which have been in place since 2016 the new permanent rates, except for a supplementary markup of 10% for incumbent local exchange carriers, which is to be removed and which is retroactive to when the 2016 rates came into effect, so independent TPIA providers will receive some repayment.
Since cable companies like Rogers, Videotron and Cogeco have generally not been incumbent local exchange carriers, nothing will change for them. That supplementary markup applied only to traditional telcos such as Bell and Telus.
Since the Commission is not party to the agreements between ISPs, we don't know how much of a retroactive payment might be coming, but the amount will be far less than what was to come out of the August 2019 decision.
The Commission explained it had to do it this way because this is a decision on aggregated networks and the industry is moving towards a disaggregated model – for which a CRTC proceeding is now under way. There are interim rates in place for disaggregated services in the meantime, but only in Ontario and Quebec.
The federal government had also signaled it was unhappy with the 2019 decision.
"Given that it would take some time to implement this disaggregated model, the CRTC required that the large companies continue to provide access to their networks to competitors using an aggregated model. Aggregated high-speed access services will be phased out once the disaggregated model is implemented," it explained in the announcement today.
"The disaggregated HSA service will help increase sustainable competition, give smaller Internet service providers a greater degree of control over the services they offer to Canadians and encourage them to invest in their own networks."
The disaggregated model aims, among other things, to allow TPIA companies to gain access to the incumbents' most modern, fibre-to-the-premises networks, but that proceeding is still open and the CRTC has no timeline yet when a final decision on rates for that model will come.
"One of the main drawbacks of the aggregated wholesale HSA service is the higher cost for competitors to transport large amounts of traffic over the large companies' networks. In addition, the aggregated wholesale HSA service requires competitors to rely almost entirely on a large company's network," explains the Commission in its announcement this afternoon.
"This means that the framework depends on the Commission to set the correct rules and wholesale rates.
"Consequently, an important benefit of moving to a disaggregated wholesale HSA service is to lessen competitors' dependence on price regulation and give competitors more control over their cost structure.
"With a disaggregated service, competitors typically acquire only the access service on a wholesale basis, since they must provide transport by themselves or lease transport network facilities from other service providers. By investing in their infrastructure, competitors can compete to a greater extent than under the aggregated model," says the Commission.
"The disaggregated model will better support sustainable competition and will provide benefits to Canadians, such as better prices and innovative services."
Please click here for reaction