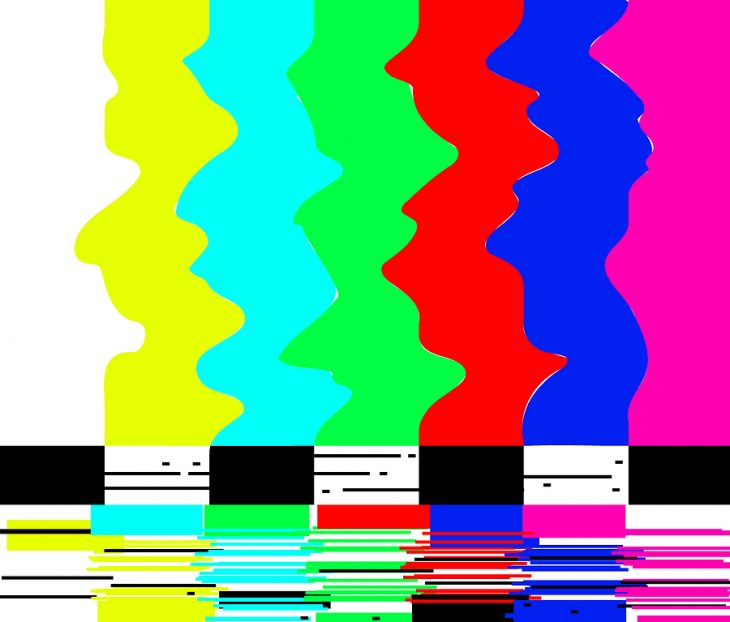 By Steve Faguy
RIVIÈRE-DU-LOUP – Canada's public broadcaster has cut ties with its last privately-owned affiliate TV station.
CKRT-DT, based in Rivière-du-Loup, Que., learned last year that Radio-Canada was not renewing its affiliation agreement past Aug. 31, 2021. Owner Télé Inter-Rives, which also owns affiliate stations for both TVA and Noovo in eastern Quebec, says it has no other source of programming for the station and will therefore shut it down — along with its six rebroadcasting transmitters — and return its licence to the CRTC.
"Over the last year, we have been able to discuss with Radio-Canada about this unilateral decision," Télé Inter-Rives President Marc Simard writes in an application to the CRTC. "We have therefore come to the conclusion that the decision is final."
CKRT, which first went on the air in 1962, last had its licence renewed in 2018, and described its financial situation at the time as "precarious," losing money every year. The CRTC required only two hours a week of local programming from the station because of this position.
The decision to end this affiliation agreement comes after a similar move cutting off CKRN in Rouyn-Noranda in 2018, which also led to that station's owner RNC Media deciding to shut it down. At one time, there were many privately-owned CBC affiliates across the country.
Marc Pichette, head of public relations for Radio-Canada, tells Cartt.ca the public broadcaster chose to gradually end all its affiliation agreements, as "over-the-air television is no longer considered an adequate or efficient means to offer our content to Canadians."
Instead, it will count on continued cable distribution, which he said reaches 99 per cent of the population of the region, and viewers in eastern Quebec will still be served by CJBR-DT Rimouski and its daily Télejournal Est-du-Québec newscast.
"Radio-Canada's mandate is to offer a public service of optimal quality, viable and accessible to all," Pichette says. The network will focus on cable, satellite and digital distribution of its programming as it looks toward the future.
CBC Television's last affiliation agreements expired between 2014 and 2016. Former affiliates are either owned by Corus or Bell, switching to Global and CTV Two, respectively, or have affiliated with CTV, Global or Citytv.
Wants to keep the money
Like with CKRN, CKRT's owner has applied to the CRTC to be able to keep CKRT's allocated funding from the Independent Local News Fund and distribute it to another station, CFTF-DT (its Noovo affiliate). The application says journalists and budgets tied to local news at CKRN would be moved to that station.
The ILNF was created out of the Let's Talk TV proceeding, when the Commission allowed vertically integrated broadcasters to divert funds from their TV distributors to local TV stations, instead of their community access cable channels. This fund, which gets money from all TV distributors, is meant to ensure unaffiliated stations also get extra funding. Its recipients include Hamilton's CHCH, CJON in St. John's, Victoria's CHEK and affiliate stations owned by Pattison, Stingray, Dougall Media and RNC Media.
In 2018, the CRTC agreed to allow RNC Media to keep CKRN's funding, since the ILNF's funding is proportional to a station's spending on local news, and removing the funding would be "unfair" if expenditures were maintained.
Télé Inter-Rives says that same logic directly applies to its situation.
As of Sept. 1, it is proposing CFTF's local news quota be the sum of those currently for CFTF and CKRT (four hours and 30 minutes a week), but it is not proposing an increase in its local programming quota, arguing that Noovo, which Bell Media bought a year ago, is still reforming its programming and "CFTF doesn't know how much local time the network will make available to its affiliate stations."
During the CKRN proceeding, other recipient stations of the ILNF argued that if RNC wanted to add the funding of the stations together, it should add the obligations as well. The CRTC agreed and imposed increases in both local programming and local news weekly quotas.
The Part 1 application is accepting comments until June 7.