THE BROADCAST AND Telecommunications Review panel report (a.k.a. the Yale Report) has been lauded as needed, overdue and visionary, as well as decried as a dangerous, unnecessary overreach.
There have been many who find middle ground, too, but you get the picture. Some people love it (or parts of it) while some hate it (or parts of it).
The chair of the panel, Janet Yale (pictured), believes a number of the report's 97 recommendations are simply misunderstood, which has resulted in some unfortunate assumptions which then also turned into headlines.
Examples? The report does not want to regulate the internet nor require news organizations to be licenced like broadcasters, she told Cartt.ca's Bill Roberts in an interview done the first week of August (properly distanced, of course).
What the BTLR report does want is for foreign platforms to financially contribute to Canadian news and entertainment. There must be mechanisms put in place, says Yale, for the likes of Facebook to compensate news organizations whose efforts attract millions of viewers and dollars to the social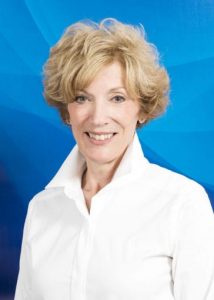 media platform and pennies, if anything, to those doing the work of writing and filming the news. "They're not paying the creators of that news for their news and that's just not right," she says.
Netflix, Amazon Prime Video and other foreign entertainment platforms have to be compelled to create Canadian content (where the key creatives such as lead actor, director, writers are Canadian), rather than just making content in Canada. "You've got to pay to play," she adds. "It's about fairness."
While acknowledging the closed Canadian entertainment system "is gone, and that's great," adding she is very much a supporter of Canadians having access to all the global content they want, anywhere and anytime, the BTLR recommendations are about ensuring there is room made among the dominant global (mostly Silicon Valley-based) platforms for "Canadian voices and Canadian choices," she says.
The BTLR report is not just about culture, however, Connectivity is a key plank, too. Saying "everyone deserves to have a connected life," Yale wants to see rural broadband connectivity accelerated, adding the panel's research showed it will take about $8 billion to plug all the broadband gaps across Canada.
Broadband and wireless affordability must be addressed as well, she adds.
While Heritage Minister Steven Guilbeault has said the government will have new legislation on the cultural side of the equation in the fall (it was first promised for June but delayed due to the pandemic), the federal government has yet to indicate when it might have new telecom legislation to introduce.
Since the report is comprehensive with 97 recommendations and many things have changed because of the Covid-19 crisis, Yale does offer a top three needing action as soon as possible.
But you'll have to listen in to hear that.
She believes, "If we want to control our destiny, we have to act."