By Bill Roberts
Well, I've got a great candidate to fill the next opening for a CRTC Commissioner: David Errington (above), president and CEO of Accessible Media Inc. (AMI).
Solid leadership credentials and a builder with 30 years of top-drawer media creds who has coached AMI into a world-leading organization that entertains, informs, and empowers over five million Canadians living with disabilities.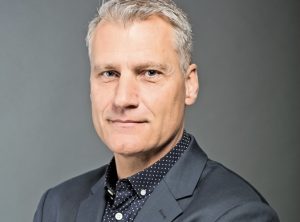 AMI, unique in the broadcasting world, has been recognized nationally and internationally for its award-winning programming and by Amazon Prime Video, which has picked up three of AMI's original TV series.
Operating on multiple platforms, this is a story of beating the odds, busting the cliches, and trashing the tropes around disability. And it's a Canadian media and regulatory success story that probably couldn't happen anywhere else. Only in Canada you say, pity!
Listen to Errington toss the pity bit too, as he and his team go way beyond featuring persons with disabilities as either charity cases or superheroes.
Plus learn a few things about what a remarkable service like AMI can accomplish for its audience in a pandemic.
Okay, so why a CRTC Commissioner?
Well, I'm a big fan of Ernest Shackleton's leadership style – one of vigour, creativity and insight – all qualities self-evident in this candid podcast.
Yes, Errington has the intellect, competence and interpersonal skills, but he also has that rare capacity to remain optimistic in the face of daunting adversity.
Here's a conversation about all the things that should resonate with our media business world today with its cutthroat competition, rapid change, and constant demands for innovation.
And wait for it… he's a champion!
A champion of our Canadian broadcasting system, a champion for AMI's audiences, a champion for his employees (right down to the door handles). Plus, just listen to what he has to say about Bill C -10 and the role of 9(1)(h) services in our mediascape.
The guy's a rockstar… listen in!
Image borrowed from AMI's website.
Bill Roberts is a contributing editor at Cartt.ca.