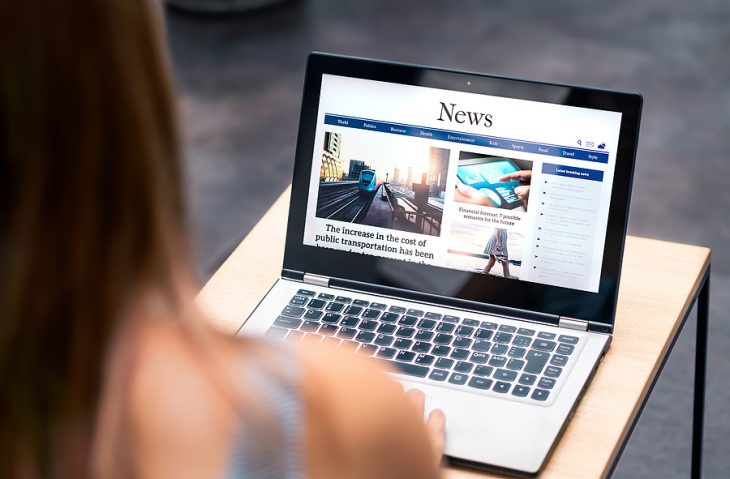 THE BIG INTERNATIONAL web platforms carry Canadian news content they didn't create. They take it for free and use it to stock their sites, hold on to their users, attract new ones, and generate substantial revenues. The federal government's Bill C-18 is a step in the right direction: it recognizes at last that the use and dissemination of local news content without compensation is unfair and, in the long term, threatens the very survival of Canadian news outlets.
Behemoths like Google and Facebook, which have a combined market cap in excess of US$1.6 trillion, are grabbing our content and intellectual property and using it to rake in advertising dollars that previously went to Canadian businesses which create hundred of thousands of jobs in Canada, thereby generating economic growth and providing decent incomes for Canadian families.
Though Canada's media companies are over-regulated and bleeding revenues, they are still managing to spend hundreds of millions of dollars per year on reliable news coverage for Canadians. But ironically, it is the foreign Internet giants that are profiting from our efficient management, innovative methods and dedicated news professionals.
According to a survey released this year by News Media Canada, 90% of Canadians think it's important that local media outlets survive and almost 80% believe the web giants should be required to share their revenues with Canadian media outlets.
The digital reach of Quebecor's media properties (TVA Nouvelles/LCN, Le Journal de Montréal, Le Journal de Québec, 24 heures and QUB radio) shows that people are hungry for local content. We are the third-largest media group in Canada and the largest operating in French (Comscore, 2021). Our conventional media services are also popular: even though they broadcast exclusively in French, TVA Nouvelles and LCN are second on the list of Canada's most-watched channels (Numeris, 2021).
The web giants cannot deny these facts. They want to scuttle Bill C-18 and maintain the status quo, but reliable news coverage comes at a price. Canadians need and want Canadian news, for without it the country would not be the same. The GAFAM have shown incredible inventiveness in their scare campaign. They have not balked at claiming that if the Bill is passed, the CRTC and the "elite" will be able to decide what gets published. This is sheer fabrication, a transparent red herring that Canadians must not swallow.
Bill C-18 must be passed now. Foreign online platforms must be forced to pay a fair price for using Canadian news stories as there is no such thing as a free lunch.
The future of Canadian news—and ultimately the health of our democracy—depend on it.
-Pierre Karl Péladeau, president and CEO, Quebecor