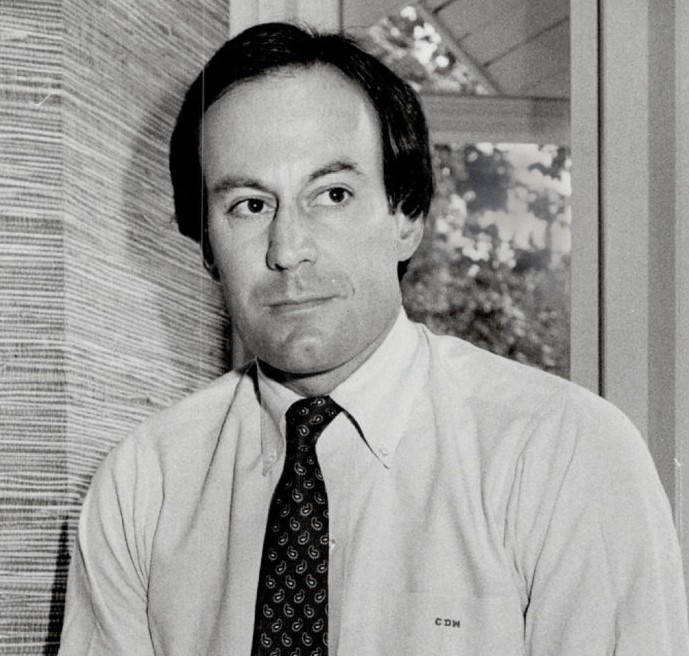 By Robert Brehl
Long-time former president of Rogers Cable, Colin Delacourt Watson, died from acute leukemia this week. He was 79. Mr. Watson had been in Florida for the winter with his wife, Barbara. Less than two weeks before his passing, he had been playing golf and posting on Instagram (right).
"The Rogers family and Rogers Communications are deeply saddened by the passing of Colin Watson," RCI chair Edward Rogers said. "Colin was a key figure in the building of the cable industry in Canada over three decades. He was instrumental to building Rogers Cable into what it is today. He was a friendly person, who listened to others. He will be missed. We wish his wife Barbara and the family our condolences."
Born in England during World War II, Watson came to Canada as a young child with his family. He grew up in Vancouver.
A graduate of the University of British Columbia, he received a Master of Engineering from the University of Western Ontario before beginning his career in the cable industry. Watson was the vice-president of operations for Canadian Cablesystems Limited (CCL) when Ted Rogers launched a hostile battle for CCL in 1979.
"Colin and I had become good friends in the industry about five years before the takeover," said Phil Lind, RCI vice-chair and close friend for almost 50 years. "Colin had told me about several talented people at CCL, and I counselled him to keep his head down and their heads down during the struggle."
They did that and Watson was appointed president of Rogers Cable shortly after the takeover. He held the position until April 1996 when he left to become President and CEO of Spar Aerospace Limited.
During his tenure at Rogers, he achieved many cable industry successes. In the 1980s, as president of Rogers U.S. operations, Watson and Lind, then chairman of Rogers U.S.A., built a formidable cable fortress south of the border while facing huge obstacles such as double-digit interest rates and xenophobic politicians who didn't want foreigners owning U.S. cable.
Lind's development team would win local cable franchises in cities and towns around Minnesota, Texas, Oregon, and California, and Watson's team would build the cable system for each area. At one point, with its Canadian and U.S. operations, Rogers was among the largest cable companies in the world by number of customers.
"We worked well together," said Lind. "His people were absolutely devoted to him and he never once got upset if I'd call his staff directly enquiring about this delay or that delay, or whether this promise we just made to a city could be added."
After a decade, Ted Rogers decided to sell the U.S. cable and focus on Canada and its emerging wireless market. The sale netted Rogers a $1 billion profit.
In the 1990s, Watson aggressively spearheaded Rogers drive to bring high-speed Internet to the home, too.
"Colin and his team were way ahead of the cable industry, even ahead of the great visionary himself, Ted Rogers," added Lind. "Before most of us, Colin saw the great transformation the Internet would have on all our lives. Rogers and Rogers customers all benefitted from his foresight."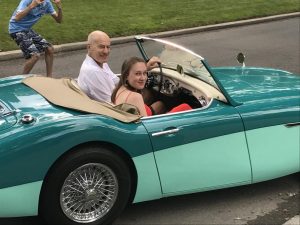 Watson also served on the board of directors of Rogers Communications Inc. for many years, both when he was cable president and a second time a few years after he left Rogers for Spar. He also, according to this Toronto Star story, loved his Austin Healey and his grandkids (here he is pictured with his granddaughter Sadie in 2018).
"He was an incredible leader to his team and was a true visionary, creating a lasting impact that will not be forgotten," said a company statement on his passing.
Colin Watson is survived by wife, Barbara, and sons, Matt and Chris, and their families. He was predeceased by a third son, Kevin, who died in 2012 from pancreatic cancer.
Arrangements for a memorial are not yet known.