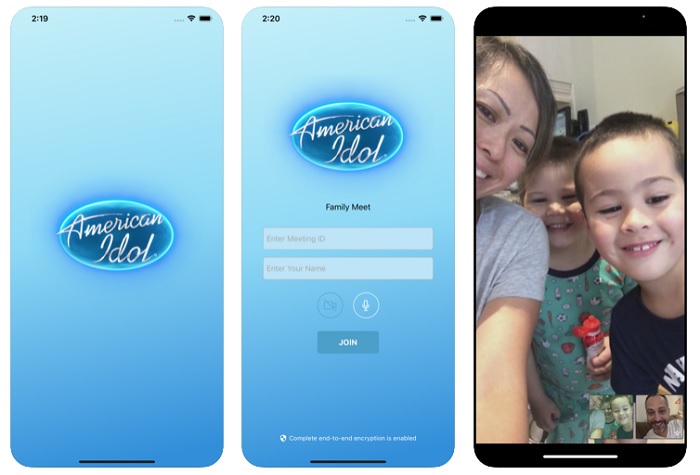 MARKHAM — With auditions for season 19 of American Idol happening now across the United States, app technology developed by Markham, Ont.-based Nextologies is helping family members connect with performers as they try out for the singing competition during the show's socially distanced audition process.
Due to Covid-19 restrictions, American Idol launched earlier this summer a live virtual audition tour called Idol Across America, and invited singers from all 50 states to participate. In later stages of the try-outs, auditions have taken place in-person in front of the show's judges, Lionel Richie, Katy Perry and Luke Bryan.
Last week's auditions took place in a studio set-up in a Los Angeles hotel, but due to Covid-19, each contestant was allowed to have only one family member join them at the audition location and instead of using Zoom technology, Nextologies developed a "family meet" app which has now been branded for American Idol, said CEO Sasha Zivanovic. Initially available for Apple iPhone and iPad, the app will be available for Android devices later this week, according to the company
Nextologies' American Idol Family Meet app allows family members at home to participate virtually as they watch their loved one's audition. Involving families and capturing their reactions is a big part of the process as the final contestants are chosen to appear on next season's show.
"We were asked by American Idol to create a custom solution without all the branding of the other solutions, i.e. Skype, Zoom, Webex," said Zivanovic in an email. "We built a video solution through an app that they use on their phone, and the server at the audition site would project the family on a giant video wall… Needless to say, they will be the first show if this kind to do something like this. We are ecstatic to be part of this game-changing interactive solution. We are looking forward to the next challenge they throw at us," he adds.
This isn't the first time American Idol has turned to Nextologies for a technical solution to support the show's production during a time of Covid-19. This past spring, when American Idol's season 18 finale needed to go virtual due to the pandemic, Nextologies worked with PSSI Global Services to engineer a solution.
The 19th season of American Idol is scheduled to premiere in spring 2021 on ABC.