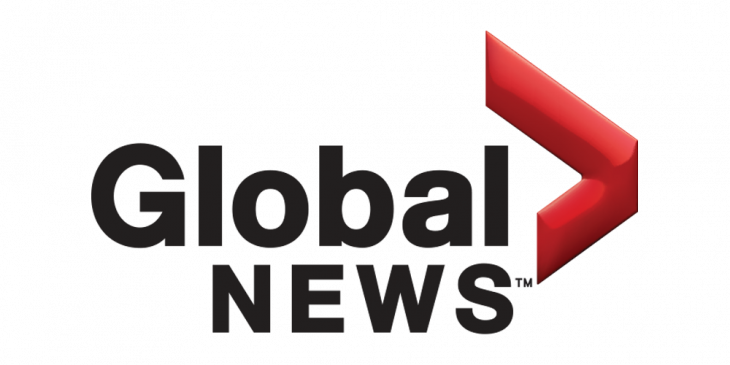 Biggest hit is to globalnews.ca
TORONTO – Corus Entertainment is today cutting staff at Global News, Globalnews.ca and AM Radio, the company announced today. It began informing affected staff members this morning.
The company confirmed to Cartt.ca the cuts are in all regions across the country but declined to provide numbers on how many positions were eliminated.
UPDATE 07/24: The Canadian Association of Journalists sent a release late Thursday saying 70 employees were let go and a prior version of this story quoted the organization, but that number is incorrect, said Corus on Friday. The CAJ release linked to a journalist's tweet which mentioned that number, but the originating tweet appears to have information from Corus' 2018 cutbacks, where the company also announced it would hire 50 journalists. A Corus spokesperson confirmed with Cartt.ca: "Though we cannot provide specific numbers, we can confirm the 70 persons cited as impacted in yesterday's (CAJ) press release is wholly incorrect and inflated significantly" and the company will "be posting a number of jobs in sustainable/growing areas of our business."
"The news industry has been challenged by a multitude of factors in recent years, including regulatory restraints, a lack of government support, advertising losses, and most recently, Covid-19. As a result, there have been a number of layoffs across Global News," said Troy Reeb, executive vice president, broadcast networks, in a statement.
"Global News extends its gratitude to all outgoing staff members, as we greatly appreciate their many contributions and dedication during their time with our organization."
In a note circulated to staff and made public on the J-Source Twitter feed, Reeb called today's cuts "a significant restructuring of our Global News operations," that are meant to "better position the organization to not only weather the current economic downturn brought on by Covid-19 but return to growth in its core areas of focus: trusted, objective journalism and video."
That means the biggest change is happening with globalnews.ca and its Toronto team. The news portal will "no longer be supporting lifestyle, entertainment and social media teams," reads Reeb's note to staff. "This marks a strategic shift away from the non-news genre toward our core mission of providing breaking news and fact-based journalism. Our focus will emphasize video on our owned-and-operated platforms, rather than social media feeds that have lesser benefit to Global News."
Reeb pointed out there is plenty of lifestyle content available from other Corus brands like ET Canada, Slice, The Morning Show and their various online presences.
Reeb also pointed to the company's recent third quarter results and the massive advertising revenue decline to back up the challenges the company faces, "and unlike other areas of business that are supported by more stable subscription and licencing revenues, news and radio are almost 100% dependent on advertising."
He went on to say how proud he is of the work being done by Global News and referenced how Corus has been demanding sector-specific help from the federal government "to address inequities with foreign internet broadcasters who don't play by the same rules, and tech giants that redistribute our content without compensation."
This has been something Corus CEO Doug Murphy has been lobbying government on well before the Covid-19 crisis.
"We are confident the government fully appreciates the severity of these challenges but, to date, no changes have been forthcoming to level the playing field," added Reeb. "And while advertising revenues have begun to slowly recover, it is simply not sufficient to forestall the necessary changes to ensure our long-term viability."
Reeb confirmed in the note to staff that these cuts won't affect the number of hours of news aired per week, saying Global News "will continue to exceed its licence requirements for local news in all of the television markets that we serve, while maintaining a powerful network of journalists covering stories for all platforms."
"It is gut wrenching to hear about yet another round of mass layoffs in Canadian media," said Brent Jolly, president of the Canadian Association of Journalists, in a press release. "While we recognize that the Covid-19 pandemic has created global economic instability, it is disheartening to see the jobs of talented journalists repeatedly left on the cutting room floor."
"Global's implication that these journalists weren't producing vital news is simply untrue," added Jolly. "In journalism, there is no beat better than the other. All provide critical information Canadians need to understand the world around them and hold power, at all levels of society, to account."
These cuts are only the latest to hit the news industry during the pandemic. By the end of April, 50 outlets had permanently closed, 78 cut staff totaling 2,053 editorial and non-editorial workers who had lost their jobs, said the CAJ release. The latest numbers, which are maintained by the Covid-19 Media Impact Map for Canada, are even more concerning (Ed note: It's not clear if CAJ has included their original erroneous number in this count because Corus is not included in the map).
According to union Unifor, which represents some Corus employees, these cuts show the need for government action. "Covid-19 caused a massive reduction in recent advertising but the truth is that newsrooms across the country have faced the steady elimination of jobs for years as ad revenue has been permitted to drain out of the country to corporations like Google and Facebook," said Unifor National president Jerry Dias in a press release. "It's death by a thousand cuts and without intervention Canadian media is in danger of collapse."
"We call upon the Canadian government to correct the financial inequities that allow the internet giants to siphon much-needed funds out of the Canadian television business and damage the foundation of our democracy," added Unifor Media One president Simon Boniface.
On that, Unifor and Corus leadership are on the exact same page.