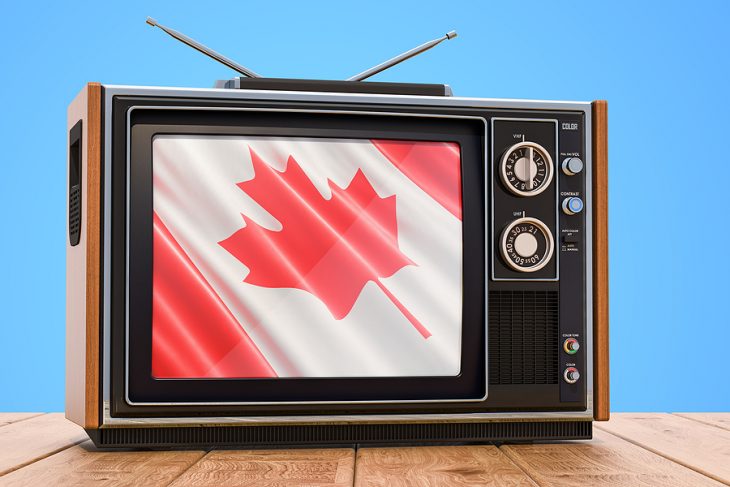 By Leonard St-Aubin
MORE THAN A YEAR ago I wrote in Cartt.ca that it would be no easy feat, under Bill C-10 (now C-11), to integrate global streamers into Canada's protected domestic broadcasting system, laden with complex regulation and cross-subsidies for Canadian content (Cancon).
And I predicted that high-profile Cancon would be outsourced to global streamers as Canadian broadcasters struggle to compete.
Three recent developments validate those observations.
First is a chorus of calls for flexibility in what qualifies as Cancon, from Disney, Netflix, Spotify, and North American screen workers union IATSE. The issue is that Cancon's outdated definitions are likely to result in discriminatory outcomes.
Second, US Trade Representative (USTR) Katherine Tai expressed concerns about C-11 during recent talks with International Trade Minister Mary Ng at the Canada-United States-Mexico Agreement (CUSMA) Free Trade Commission ministerial meeting.
Third, a Bloc Québécois amendment, passed before C-11's third reading in the House of Commons, would open the door to Canadian broadcasters gaining direct access to Cancon tax incentives and subsidies. It's an implicit recognition that current policies would put them at a competitive disadvantage in C-11's new Cancon marketplace.
Connecting the dots suggests an upheaval coming to Canadian broadcasting.
Calls for more Cancon flexibility come as no surprise
Under C-11, foreign streamers, like Canadian broadcasters, would have to spend a percentage of Canadian revenues on Cancon. But while broadcasters produce and own most of their required Cancon (more on that below), no production fully financed and owned by a foreign streamer can qualify — no matter how objectively 'Canadian'.
Cancon is defined by a mix of creative and financial criteria. Productions like Disney's Turning Red (a Chinese Canadian teen grows up in Toronto) and Netflix's Québécois film Jusqu'au Déclin, demonstrate that global streamers can work within the creative criteria (writers, directors, artists, actors). But the financial criteria restrict foreign financing and prevent foreign ownership of the intellectual property (IP). Compared with 10 peer countries, only Canada requires domestic ownership of the IP for 25 years, according to a 2016 study of national content criteria.
Yet there are exceptions. For example, despite significant foreign financing, equivalent foreign IP, and no apparent connection to Canada, the movie Brooklyn and TV show Vikings are certified Cancon. Why? Because both were produced under international coproduction treaties Canada has signed with 50+ countries — but not the U.S.
So UK streamer Britbox can have a financial and IP stake in Cancon through a Canada/UK treaty coproduction, while US streamers have no comparable advantage. Yet they spend millions in Canada, often making greater use of Canadian creators, talent, and crews, than many treaty coproductions do.
Extending Cancon obligations to foreign streamers has consequences. Unless Cancon criteria change, C-11 would result in discriminatory Cancon financing and IP outcomes: both among foreign streamers, and between them and Canadian broadcasters. That's not a 'level playing field'. It looks problematic under Canada's trade agreements.
It's also no surprise that USTR has raised concerns
Intellectual property is a long-time focus of US trade negotiations. Of course USTR will pay close attention to policies that may discriminate against US steamers. Outside the cultural sector, say in pharmaceuticals, would we expect the US to accept a policy that required US firms to finance Canadian-owned IP, as a condition of market entry?
Sure, our trade agreements include a cultural exemption. But the exemption allows retaliation in any sector of Canada's economy. Unless Cancon policies change, C-11 could invite retaliation. Michael Geist's blog identified other potential trade issues.
So liberalizing Cancon criteria's foreign financing and ownership restrictions appears to be the price to pay for subjecting foreign streamers to C-11. While it's unlikely that C-11 will redefine Cancon, the government has already announced that it will refer the issue to the CRTC in a post-C-11 policy direction.
A Bloc Québécois amendment foreshadows more Cancon policy change
Just before C-11's third reading in the House of Commons, a raft of amendments were pushed through. One of those opens the door to significant policy and regulatory change. It rewrote a 30-year-old objective in section 3 of the Broadcasting Act from this:
(i) the programming provided by the Canadian broadcasting system should

(v) include a significant contribution from the Canadian independent production sector
to this:
(i) the programming provided by the Canadian broadcasting system should

(v) include the greatest possible contribution from the Canadian production sector, whether it is independent or affiliated with or owned by a broadcasting undertaking
Under current policies, only Canadian independent producers can access Cancon tax credits and CMF financing. Correspondingly, CRTC regulation requires broadcasters to acquire most of their Canadian entertainment content (scripted drama, comedy, documentaries) from independent producers.
So broadcasters have no incentive to invest in, own and monetize entertainment content. Rather, they focus their discretionary Cancon spend on news, sports, and increasingly, on reality and so-called 'lifestyle' content (food, fitness, home renovation) that they can own and monetize, sometimes globally. Together, that's close to 80% of their Cancon spend.
But that's not the content they need to compete in C-11's new Cancon marketplace.
For the first time ever in Canadian policy, law and regulation, C-11 will require foreign services to compete with Canadian broadcasters for certified Cancon. That competition will focus on the most culturally sensitive Cancon — scripted drama, comedy and docs — because that's what global streamers offer, and Canadians want to watch. If global streamers must finance Cancon it will be for global audiences. So the higher the Cancon quota, the stiffer the competition will be for the best, as Cancon is outsourced by regulation and Canadians watch it on foreign services.
In C-11's new marketplace, current policy and regulation will make Canadian broadcasters uncompetitive — especially if they can't own and monetize high profile entertainment Cancon while, as predicted, global streamers can.
So this amendment sets the stage for crucial change: update Cancon tax credit rules to allow direct access by broadcaster-owned studios; have CMF to follow suit; and the CRTC alter its regulations. Broadcasters have long sought these changes, that would enable them to invest-in, own and monetize entertainment Cancon with an eye on global markets. For them, this amendment is C-11's only tangible benefit. The irony is that it's driven by government-mandated foreign competition for Cancon.
The Broadcasting Act is supposed to be about broadcasting. But as drafted, C-11 is focused on directing foreign Cancon financing to Canada's booming independent production sector. This amendment shifts the balance. So expect independent producers to lobby hard to overturn it. But that should be a tough sell.
It would be unthinkable to allow foreign streamers to own and monetize high profile Cancon while continuing to restrict Canada's broadcasters to acquiring Canadian drama, comedy and docs owned by independent producers. If broadcasters can't compete in their home market, all Canadians are C-11's ultimate losers.
The Bloc Québécois put forward this amendment, almost certainly proposed by Québecor. It passed with NDP support. Government committee members opposed. That line-up suggests that the Liberals may have wanted it to pass.
It's hard to believe that the government is unaware of C-11's foreseeable outcomes. But there have been no publicly released economic or market analyses of this massive market upheaval. Meanwhile, C-11's impact on user generated content, and Canada's digital first creators, amounts to collateral damage in a public policy debate about the vested interests of pre-internet media and the Cancon supply management system.
Consultant Len St-Aubin concluded his previous long-time client commitment as of 31 Dec. 2020. The views expressed in this opinion are his alone. Formerly he was Director General, Telecommunications Policy, at Industry Canada, he was also a member of the policy teams that developed both the 1991 Broadcasting Act and the 1993 Telecommunications Act.