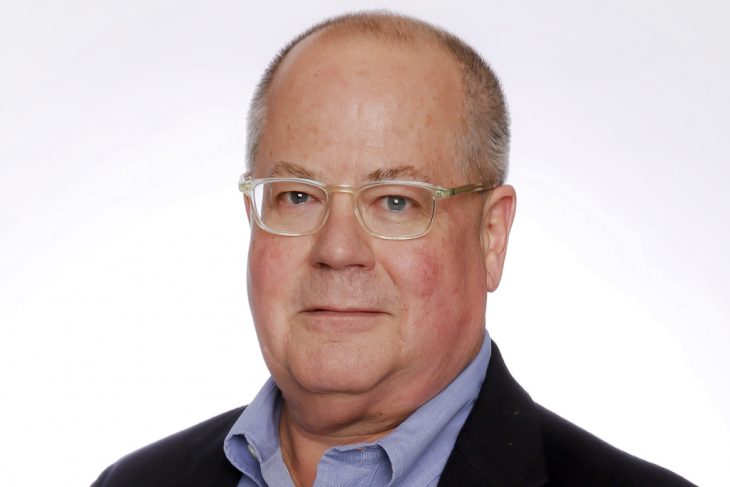 By Douglas Barrett, adjunct professor in the arts, media and entertainment MBA program at the Schulich School of Business at York University.
No one watches the credits on television programs. They go by super fast and are often cut off. But they tell very interesting stories, including identifying all the financial participants in the production.
For example, for the Global show Family Law produced by Calgary's Seven24 Films and Vancouver's Lark Productions, and shot in Vancouver, they were:
Corus Entertainment
Entertainment One
Canada Media Fund
Creative BC
Canadian Film or Video Production Tax Credit
Bell Fund
For Transplant, a CTV show produced by Sphere Media Plus and shot in Montreal (but set in Toronto!), they were:
Bell Media
Canada Media Fund
Bell Fund
SODEC
COGECO Television Production Fund
Quebec Film and Television Tax Credit
Canadian Film or Video Production Tax Credit
NBC Universal
For Hudson & Rex, a City TV show produced by Pope Productions and Shaftesbury and shot primarily in Newfoundland and Labrador, they were:
Rogers Sports & Media
Beta
Newfoundland & Labrador Film development Corporation
Canada Media Fund
Rogers Cable Network Fund
Northern Ontario Heritage Fund
Canadian Film or Video Production Tax Credit
Newfoundland and Labrador Film and Video Industry Tax Credit
Ontario Creates
You get the picture: it takes a village to finance high quality and high-cost Canadian television. The resources for each production are a patchwork of licence fees, distribution advances, support from various funds and federal and provincial tax credits, all assembled by the independent producers at the helm.
Is this a bad thing? And would having a single financial decision-maker and a single copyright owner be better? I would argue not.
I recently ran across the wonderful and intriguing term, Complex Adaptive Coalitions. It's currently used in scholarly circles to describe responses to major challenges like climate change, but I think it is also a perfect descriptor for the financial structure of Canadian productions. Complex, well, because they are; Adaptive, because no two are exactly alike, change is constant, the positions of the parties are always shifting, and new parties are coming to the table with their own objectives; Coalitions because each party has a different institutional agenda but advances a common goal.
Rights holders, equity investors, regulated agencies, government agencies and private funds all come together for different reasons to advance a shared objective. Many of the participants are involved through various and diverse public policy agendas, or what I call Fuzzy Regulation. The private funds, for instance are there primarily because the CRTC required systemic contributions in return for approving broadcast consolidation transactions. Each participant has its own motivation and rules, but only succeeds if it finds projects that utilize its resources in accordance with its mandate. For example, the federal tax credits support both cultural and industrial activity; the provincial tax credits support cultural and industrial activity in that specific province.
Over almost five decades of growth in the Canadian television sector there have been three consistent public policy objectives:
• The development and production of high-quality Canadian stories able to attract audiences in prime time.
• The nurturing of creative and production skills to establish centres of excellence all-across the country.
• The building of a strong and successful independent production industry able to consistently produce strong and engaging material.
Combining the models of Complex Adaptive Coalitions and Fuzzy Regulation has achieved these objectives in a remarkable and genuinely Canadian manner. There is nothing quite like it anywhere in the world.
One critical aspect of this approach that is clearly not present in the American system of concentrating all decisions in one or two headquarter cities is the ability to reflect diversity. Originally, that diversity found itself in uniquely regional Canadian voices, and then in a focus on gender balance. But, more recently there is increasing support for the voices of under-represented and equity seeking groups. Organizations like the Indigenous Screen Office, imagineNATIVE and the Black Screen Office are joining the coalition, and the coalition is adapting.
Here's a perfect example: just this week the Bell Fund announced that 36 companies would receive financial support for slate development. In its announcement it stated: "The Bell Fund is committed to supporting a more equitable, diverse and inclusive industry. In this round, 31 per cent of funded companies are majority-owned by individuals from Black, Indigenous or Racialized communities and 33 per cent are majority-owned by women. 50 per cent of applicants were first-time applicants to the Fund."
The role of the independent producer must not be underestimated. A significant by-product of the Complex Adaptive Coalition model is that producers retain ongoing ownership in their productions. This builds a financial and creative strength that organically replicates. So Seven24's success with Heartland partly enables the development of Family Law. Shaftesbury's success with Murdoch Mysteries begets Hudson & Rex. Pope Productions credibility on Hudson & Rex was birthed by dozens of other productions and decades of nurturing within the Newfoundland and Labrador production community. Buffalo Gal's long track record helped launch Kistikan Pictures and Acting Good. And so on and so on.
What's critical is that in Canada, this leadership is LOCAL. At least 8-10 Canadian cities are production driver centres and many more are aspiring to be so. Provincial and municipal governments are swinging in to support production in Northern Ontario for example, all part of Fuzzy Regulation. And it appears to be working.
The coalition remains complex but appears to be adapting and effectively achieving the Fuzzy Regulation goals that each current member, and new members, are seeking.
Cartt accepts commentary from informed observers of the telecommunications and broadcasting industry. The views reflected in these pieces do not necessarily reflect the views of Cartt. Pieces for consideration should be sent to editorial@cartt.ca.