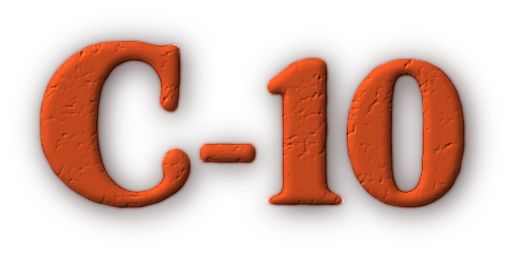 By Catherine Edwards
IN THE LEAD UP TO the Broadcasting Act review, Canada's five associations representing the community element (two TV, three radio) were dismayed the Creative Canada Policy Framework, the Shattered Mirror, and the Broadcast and Telecom Legislative Review reports barely mention community broadcasting, despite it being one of the three pillars of the system.
This omission was significant. The community element is uniquely positioned to address the most pressing issues that face our broadcasting system:
the lack of local programming outside major population centres
the lack of programming made by and for minorities, especially Indigenous communities
the need for Canada's creative industries to remain competitive
The report writers didn't seem aware of the community element's mandate. For example, the Creative Canada Policy framework recognized the line between professionals and amateurs had become blurred in the digital environment, and called for "Creative Hubs" at which both groups could rub shoulders and fuel new ideas.
This is what community media already does now, yet they were not mentioned. Similarly, the framework expressed concern that the shutdown of public and private newsrooms would lead to a democratic deficit, leaving no one to cover town halls, courts and municipal councils.
Yet, this is what community media does.
MPs lucky enough to have community media in their ridings know they offer unfiltered and direct access to constituents. They know community media are accountable to locally elected boards, and are the result of strong local networking, passion, and work over the long haul to ensure their communities have a voice.
Therefore, we looked forward to our appearance before the Standing Committee on Canadian Heritage on Friday, as it studies Bill C-10. MPs of all parties asked cogent questions about the role of the community element, and the amendments needed to enable it to fulfill its role in providing local content, ensuring diversity outside the heavily concentrated private sector, and providing platforms for experimentation.
We asked for more specificity in the act to ensure we can fulfill these roles:
A clear definition of the community element as not-for-profit and participative.
A description of our role. We suggested adapting the 1991 Act's description of "alternative programming services" (section 3.1 r), which was never used, yet closely describes what we do.
Enhancing other clauses to clarify how community media complement the public and private elements, particularly by generating programming not only for, but by, minorities. The Act as written doesn't prioritize platforms for public discourse in which ordinary Canadians have a direct voice.
Community media is the cost-effective solution to bringing more local and diverse content to Canadian media. While the average CBC channel has a budget of $16 million, the average community TV and radio station has a budget of $150,000. However, since the 1991 Act was written, the vast majority of cable community channels have been shuttered – collateral damage to the ownership and technical consolidation that has occurred within the cable industry.
While there were once over 300-plus cable community TV stations, that launched the careers of Dan Aykroyd, Mike Meyers and Guy Maddin, the few that remain mostly constitute vast regional and provincial networks, corporately branded as "Rogers TV" or "Shaw TV". When the CRTC reviewed its Local and Community TV policies in 2016, it gave cable companies the green light to redirect the majority of Canada's $150 million community TV budget to their no-longer-profitable private news networks, rather than to genuine community-owned TV stations, which struggle to fill the gap.
(Ed note: A number of independent, mostly rural, cable companies still admirably serve their communities with local programming.)
At Friday's meeting two MPs, Paul Manly and Marci Ien asked CRTC chair Ian Scott about the Commission's neglect of community media. He answered, "It should be left to us to develop the regulatory regime."
"YouTube does not aggregate local content, fact-check, report on civic issues, or bring together local actors at 'Creative Hubs'."
Yet, the CRTC's questions to CACTUS at policy hearings over the last decade have revealed its erroneous belief that the mere existence of cell phones and YouTube have made community TV obsolete. However, YouTube does not aggregate local content, fact-check, report on civic issues, or bring together local actors at "Creative Hubs". CACTUS and its members are also forging ahead providing access and training for communities in new audio-visual media including virtual reality, augmented reality, and video game production.
Therefore, the Act must clearly define community media`s role — just like the CBC`s role is defined – to guide policy-makers moving forward.
To its credit, the CRTC did create the Community Radio Fund of Canada after the 2008 Diversity of Voices hearing, but its financial commitment remains tiny. The Community Radio Fund of Canada was established with a yearly budget of just $600,000. While it has seen moderate growth, it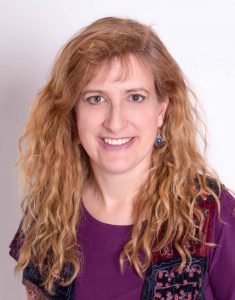 still receives less than $5 million annually to support 170 community radio stations.
The first federal funding for not-for-profit community TV is the Local Journalism Initiative. For $1.6 million, community TV and radio have placed journalists in almost 60 underserved communities, creating high-quality civic content which can be seen at ComMediaPortal.ca and canada-info.ca.
This is a small but positive demonstration of what the sector can do with support. Imagine the impact we would have with $150 million. We have the skill, the passion, and the community connections. What we need is recognition of the important role we play.
Catherine Edwards (pictured) is executive director of the Canadian Association of Community Televisions Users and Stations (CACTUS), which was formed in 2010 by academic researchers, fledgling not-for-profit community-owned and – operated TV stations and former cable community channel employees who were concerned by widespread closures of cable community channels, and  the resulting loss in democratic access to the airwaves.