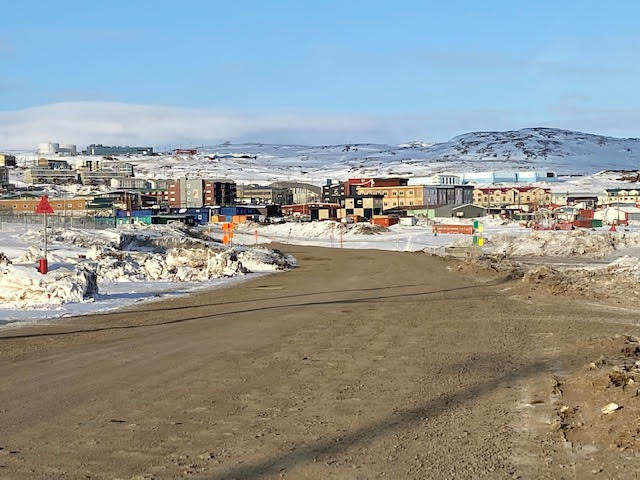 By Bill Roberts
This is the second part of a two-part series – for part one, please click here.
IQALUIT – With part two of this two-part Cartt.ca special with Madeleine Redfern, the exploration of our North's vital Internet needs for growth, defence, and economic reconciliation continues.
Redfern (pictured below, centre, with Livete Ataguyuk, head of the Inuit Broadcasting Corporation, left, and Cartt.ca's Bill Roberts, right) champions CanArctic Inuit Networks, and its commercial SednaLink fibre-optic cable initiative as superior to the territorial government's public sector proposal, with SednaLink being more cost-effective and thus relieving the Nunavut government's budget to tackle other pressing issues such as housing.
As the first Inuk to clerk at the Supreme Court of Canada and as past executive director of the Qikiqtani Truth Commission, she understands the system and the Indigenous needs of Northern Canada… and carefully explains her "utility model" approach.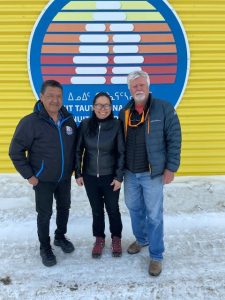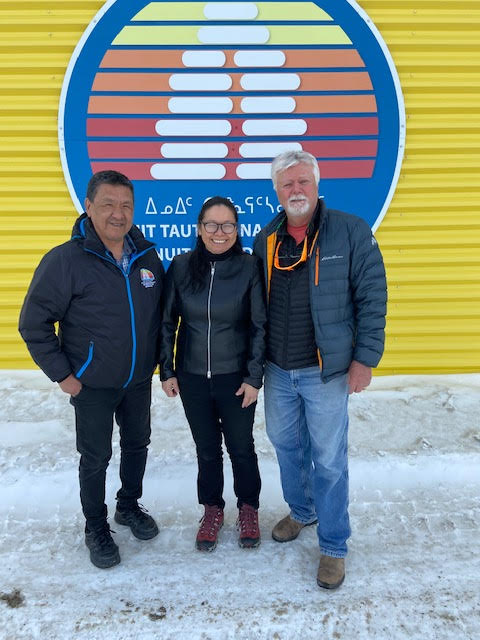 Redfern also connects the dots between unreliable Internet in Nunavut and the harsh realities of Inuit healthcare, where (for example) the annual rate of tuberculosis among Inuit is a staggering 290 times higher than for non-Indigenous Canadians.
Indeed, when Iqaluit – the territorial capital – suffered a major drinking water crisis recently, local Internet connectivity was terribly unstable, which delayed the communication of emergency warnings and put lives at risk. With assertions like, "If I should be frustrated it's because the connectivity is utter shite. And we pay throughout the nose for it. Worst service at the highest price!", Redfern pulls few punches in this second podcast.
And she's both passionate and practical about it, explaining SednaLink's business model in detail, its financing, and its implementation timelines.
In addition, Redfern does a deeper dive into the potential for Labrador hosting huge, high-value and connected data centres since they are cheaper to operate in colder climates, and the supply of hydroelectricity in Labrador allows such centres to be more environmentally friendly.
There's even some frank talk about why Redfern incorporated the Inuit creation myth goddess Sedna into her corporate persona; all in the context of vastly improved Internet being crucial to Inuit Nunangat… and to Canada as a whole.
Listen to part two now…
Bill Roberts is a contributing editor at Cartt.ca.
Photos from Iqaluit provided by Roberts.