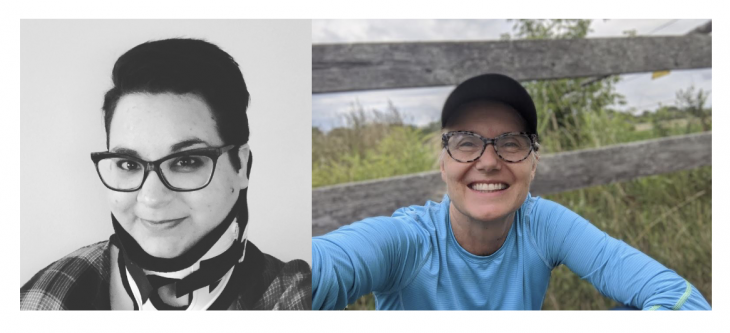 By Bill Roberts
THE RICK HANSEN FOUNDATION promotes a poignant rubric that "One in five Canadians is living with a disability… Thankfully, five in five Canadians can help improve accessibility for all!".
And, for our Canadian media industry, that is precisely what this important Cartt.ca exclusive podcast is all about – moving beyond the marginalization of 7.7 million fellow citizens.
Join Ophira Calof (above, left) curatorial lead for the 2022 ReelAbilities Film Festival Toronto and Lisa Clarkson (right) executive director of business and rights at the CBC as they discuss their bold new partnership to provide training, mentorship and, on select projects, financing support, to design and produce scripted and documentary screen-based content by an incredibly talented ensemble of deaf and/or disabled creators.
AccessCBC was launched in January. It's an exciting, ground-breaking pilot project… truly a major step forward in increasing career opportunities for creators too often excluded from our media industry due to access barriers and socio-economic challenges.
Listen and be inspired, you too might be ready to "crip the script"!
Bill Roberts is a contributing editor at Cartt.ca.