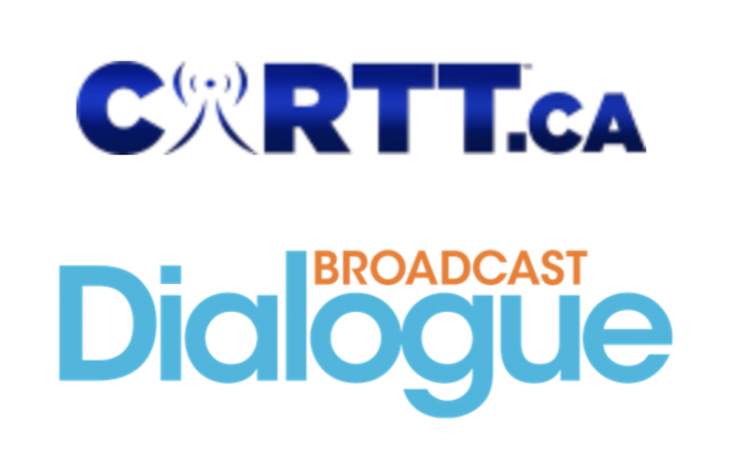 VANCOUVER and HAMILTON – Broadcast Dialogue publisher and Momentum Media Marketing president Shawn Smith is acquiring Cartt.ca, Canada's cable, radio, television, and telecom industry digital publication.
Greg O'Brien, Cartt.ca's founding publisher who is now news director at CHCH Television in Hamilton, will stay on as editor emeritus and contribute occasional editorial content, while acting in an advisory role during the transition period.
"Seventeen years ago, I formed CARTT.ca to provide comprehensive coverage of the rapidly converging electronic media and telecom industries and I have so enjoyed my time covering such a dynamic industry and all the interesting people working in it," said O'Brien, in a press release. "It's an exciting time to be working in such an evolving field and so I felt the call to get directly involved with my hometown station, CHCH. The time feels right to pass CARTT.ca to a Publisher who understands our industry and will take it to the next level."
Smith said O'Brien's passion for the business and unsurpassed journalistic integrity have made Cartt.ca a premium industry read for industry stakeholders.
"It is an honour to carry Greg's important work forward together with Editor/Chief Reporter, Amanda Oye, and the outstanding team of contributors at CARTT.ca," added Smith. "CARTT.ca and Broadcast Dialogue complement each other nicely in the way they cover their respective editorial territory. They will continue to serve each of their constituencies with first class journalism and coverage of news and events across electronic media, telecom, and regulatory spectrum."
Smith has been the publisher of Broadcast Dialogue since 2016 when he acquired the publication from founder Howard Christensen, taking it fully digital. The industry's publication of record is celebrating its 30th anniversary.
Cartt.ca publishes breaking news, in-depth stories, analysis and opinion specifically geared toward professionals in the cable, radio, television, and telecommunications industries in Canada, in addition to twice-weekly newsletters.
For information on advertising or job listing and recruitment opportunities in CARTT.ca, reach out to Shawn Smith at 604-872-8900 ext. 300, shawn@momentummediamarketing.com, or www.cartt.ca.