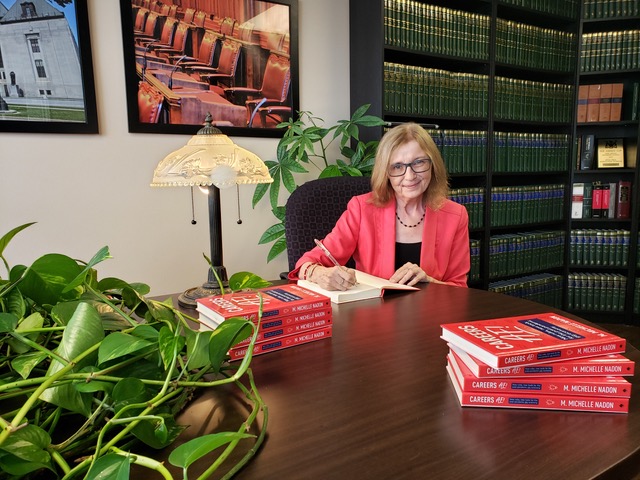 By Amanda OYE
THE PANDEMIC HAS worked its way into every nook and cranny of our lives, even changing what we want out of our jobs, how we find new employment opportunities, and how businesses look for and hire new employees.
"The pandemic shifted the entire employment markets in every way imaginable," Michelle Nadon (above), author of Careers AF! New Rules, New Tools For the Post-Pandemic Gig Economy, told Cartt.ca in an interview.
Nadon has spent 18 years in recruiting in the media industry here in Canada.
"I've worked with all the big houses. I have been involved in professional development training in our industry for as many years, and of course I coach an approximate 1,500 individuals per year," she said.
The individuals she coaches fall into a few categories including "new grads trying to get their foot in the door… Gens X and Y trying to move up the corporate ladder… Boomers who are transitioning out of staff jobs into freelance capacities with their own subject matter expertise, and finally, but not least, new Canadians who are desperately trying to get an understanding of the Canadian culture to be able to secure employment," Nadon said.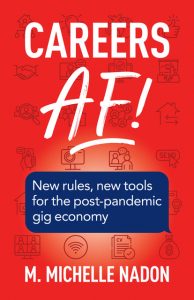 Careers AF!, the 2nd edition of which was published by FriesenPress in June 2021, is geared towards these groups.
The inspiration for it came in December 2020 as Nadon realized how much things changed during the pandemic.
Not only has it changed human resource departments and hiring best practices, "it has completely changed the playing field for the job seeker," she said.
The expectations of job seekers have also completely changed. "Everybody has had an opportunity to re-evaluate their purpose and their passions, and that is what the job market is now, it is extremely purpose driven," Nadon said.
At the same time, they "are facing much more competitiveness," she said. Among other things, job seekers "need to learn how to… establish and manage their own personal brands," as well as needing "to take networking to a completely new level." Nadon also noted upskilling has become critical.
With these changes in mind, the second edition of Careers AF! features a full chapter on "post pandemic best practices including all the information about the career disruptions that we've experienced with respect to remote work."
It also includes a chapter on starting a small business. "Most people don't know anything about how to start a business," Nadon said.
This is something that is "desperately needed in these times because most people are moving to freelance and they're going to need to manage a small business of their own."
Careers AF! "is designed completely to empower the job seeker, no matter what age or stage, to make clear cut decisions on what they want to do," Nadon said.
"I want job seekers to take much greater control of their careers."
This starts with setting goals. "I always say, get your goals out of your head and onto paper," she said. You must also "make sure your marketing tools are up to date." Everyone needs to be current on the Internet, Nadon said. "All of your marketing tools, your resume, your bio, your email signature, your voicemail signature, social media profiles, visuals photographs – there's an entire array of marketing tools that a job seeker now needs in order to maintain their presence digitally," she said.
"Once you have your goals and your marketing tools lined up appropriately, then you're ready for jobs search."
This practice should not end once you have a job.
"You know how you give your car regular maintenance? Well, your career needs the exact same kind of regular maintenance," Nadon said.
She recommends people look at their goals every three to six months to see whether they are being met.
Goal setting is key to success and Nadon is someone who practices what she preaches. Her own goals include writing nonfiction books on domestic animal rescue and international wildlife rehabilitation.
Job seekers looking for more can find Careers AF! New Rules, New Tools For the Post-Pandemic Gig Economy online through FriesenPress, Amazon.ca, Rakuten Kobo, Barnes & Noble, and Google Play.
Nadon said employers, particularly those in Canadian media, "looking for new and innovative ways to develop talent pipelines" can reach out to her company Media Intelligence, which is currently available to consult.
"We have a stunning database of talent, we have for 20 years, we know a lot of the players, most of the players, and we would be happy to share our best practices around recruiting at this very challenging time in recruiting talent," she said.