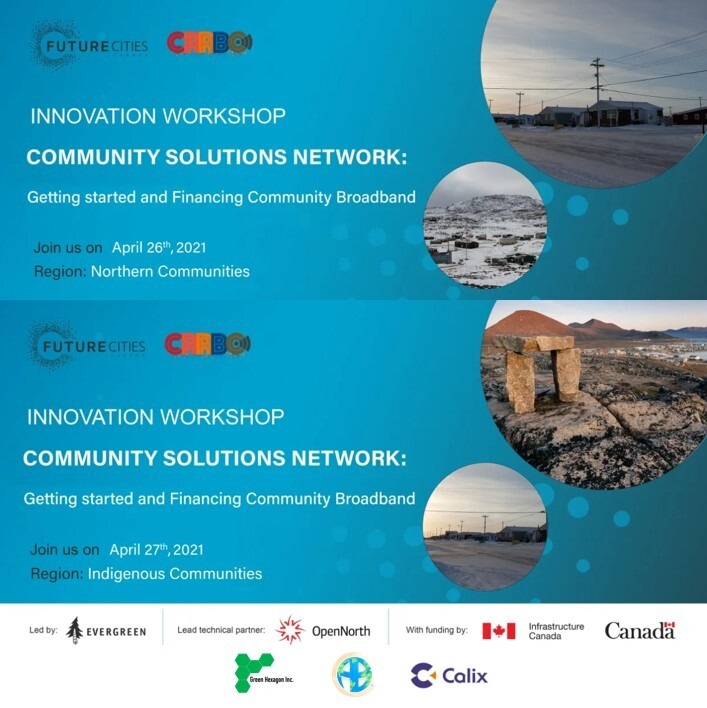 NORTH BAY — Organizers of Canada's Rural and Remote Broadband Conference (CRRBC) announced today it will deliver two online workshops next week in partnership with not-for-profit organization Evergreen's Community Solutions Network (CSN), which is part of the collaborative Future Cities Canada initiative.
The first event, happening on Monday, April 26, will be a broadband innovation workshop focused on Northern communities in Yukon, Nunavut and Northwest Territories.
The second innovation workshop, scheduled for Tuesday, April 27, will focus on Indigenous communities across Canada.
Through active speaker discussions led by specialized experts from across Canada, the sessions will explore the challenges associated with the initial development and financing of a community's broadband network.
Each workshop will have two facilitated breakout sessions: "Getting Started with Community Broadband" and "Financing Community Broadband". Attendees will be asked to select a track and engage in a facilitated workshop session centred on toolkits developed by Future Cities Canada on these specific subject areas. Following the breakout session, the panel will come back together to discuss their respective groups' feedback and conclusions.
The workshops are free to participate but registration is required as there are only 50 spots available in each session.
For more information about the workshops and to register, please click here.