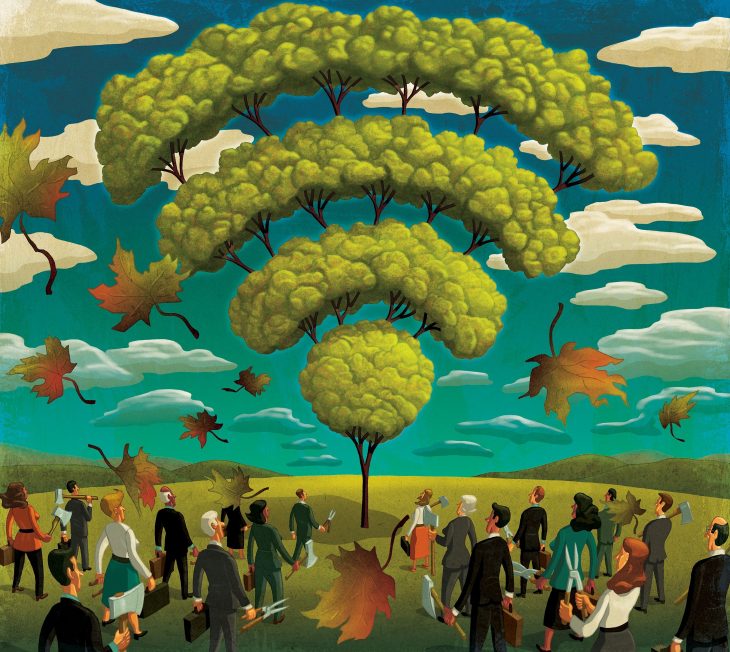 By Len St-Aubin
THINK ABOUT HOW MANY millions of audio and video clips get posted to social media every day. Now contemplate, for a moment, the human and other resources that would be needed to supervise, regulate and control it all.
That is what the Liberal government has just proposed to do with an amendment to Bill C-10 that it pushed through Parliament's Standing Committee on Canadian Heritage meeting Friday. That will be your tax dollars at work: wasteful, ineffective jobs for regulators, and freedom of expression be damned.
With the deletion of one clause (4.1) in Bill C-10, the bill to amend and update the Broadcasting Act, the CRTC will be empowered to force the likes of Facebook, YouTube, Twitter, Instagram, TikTok, etc. to monitor and control user-uploaded audio and video posts – and remove those which run counter to the objectives of the Act.
We're not talking about content that may be illegal. The Broadcasting Act's objectives go far beyond classic limitations on freedom of expression such as obscenity, child pornography, libel and slander. Those laws already apply online. What we're talking about here is controlling content based on Broadcasting Act objectives that include:
the socio/political: "safeguard, enrich and strengthen the cultural, political, social and economic fabric of Canada."
the societal: "a balance of information, enlightenment and entertainment for men, women and children of all ages, interests and tastes."
the aspirational: "serve the needs and interests of all Canadians — including Canadians from racialized communities and Canadians of diverse ethnocultural backgrounds, socio-economic statuses, abilities and disabilities, sexual orientations, gender identities and expressions, and ages — and reflect their circumstances and aspirations, including equal rights, the linguistic duality and multicultural and multiracial nature of Canadian society and the special place of Indigenous peoples within that society."
the completely subjective: "programming … should be of high standard."
These are just a few of the content objectives Bill C-10 would impose on social media, as "broadcasters", in respect of user-uploaded audio and video — from anywhere in the world. Yes, that is correct. Bill C-10 extends the reach of the Broadcasting Act not just to Canada but to online content worldwide. Has anyone in government given even a moment's thought to how social media outlets could apply such objectives to content uploaded by users in Canada, let alone outside Canada?
And what about Cancon obligations? Would uploads from abroad be suppressed in order to prioritize and make "discoverable" Canadian uploads?
"Empowering the CRTC to require social media to monitor, control, and remove user-uploaded content is a direct attack on freedom of expression."
This kind of broadcasting regulation made sense in the context of a limited number of radio and TV channels broadcasting one-way to Canadians. Imposing it on the internet makes as much sense as imposing it on newspapers, magazines, book publishing, cinemas, theatres and bookstores. Canadians would not tolerate that, and we should not tolerate Bill C-10.
This is censorship.
Empowering the CRTC to require social media to monitor, control, and remove user-uploaded content is a direct attack on freedom of expression. In all other media Canadians are free to speak without oversight or censorship, subject only to whatever consequences may follow if their speech breaks generally applicable laws. The government has provided zero rationale as to why this sane approach to governing speech in a free and democratic society should not also apply online.
The government's defence of this amendment is "truthiness" at its best. The effect and impact go far beyond its stated objective to ensure that artists can benefit from user-uploaded music playlists. That, in any event, is something the Copyright Act should address. The fact that the Broadcasting Act won't apply to individuals themselves (s. 2.1 in C-10) is a red herring, as it will apply to their content.
As for the CRTC's vaunted authority to "exempt" from regulation, the Commission's own use of that power — as an alternative form of regulation, with conditions that replicate conditions of license — demonstrates how this authority provides no assurance that it will be used to contain the scope of regulation.
This amendment will have marketplace consequences. Bill C-10 creates heavy financial penalties for breach of the Act. Well before the CRTC can conclude lengthy proceedings to implement it, the new law will make social media responsible for user-uploaded audio and video. That will create legal incentives for them to take on intrusive oversight and control, along with risks whether they do or don't.
Some social media could decide to shut down user generated content in Canada until the CRTC establishes an oversight/censorship regime to govern it. That would be an entirely rational response to this irrational legislation.
All of this will impose very significant new costs on social media operating in Canada. As for the CRTC, only a fool could believe that supervising, regulating and censoring user-uploaded audio and video will not create new costs. CRTC regulation is not cheap. Ultimately Canadians pay for that, as consumers and/or taxpayers.
Canadians who value their freedom of expression — and their money — should wake up and let politicians know they won't tolerate having the CRTC force social media to become regulators and censors of user-uploaded audio and video on behalf of the state.
Consultant Len St-Aubin concluded his most recent client commitment as of December 31, 2020. The views expressed in this opinion are his alone. Formerly he was director general, telecommunications policy, at Industry Canada, he was also a member of the policy teams that developed both the 1991 Broadcasting Act and the 1993 Telecommunications Act.
Original artwork by Paul Lachine, Chatham, Ont.