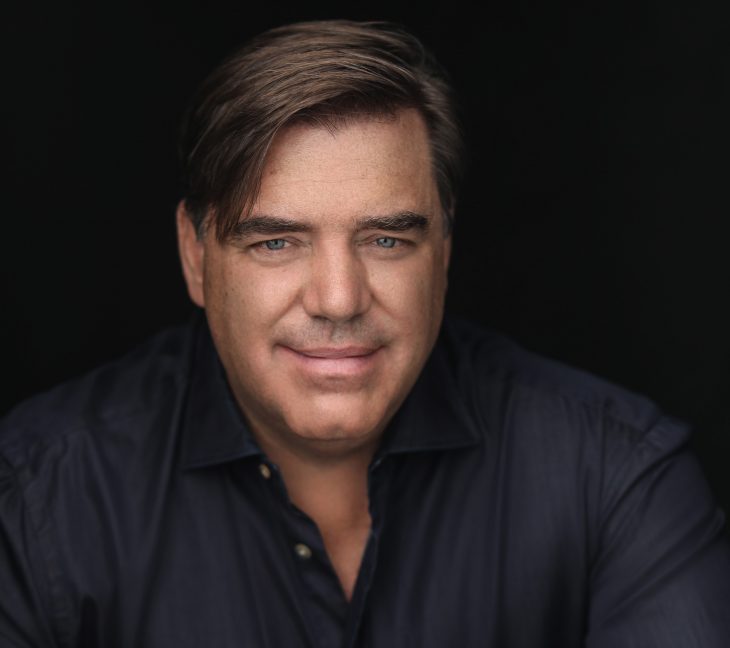 Why we can't allow two companies who don't lead, to merge
By Brad Danks
IF YOU HEARD A PRIMAL scream coming from across the country during your morning coffee last Thursday, no doubt it came from people like me who were reading the article in this publication entitled, Why more Canadian media consolidation is a must, summarizing a report from Scotiabank analyst Jeff Fan that recommends the merger of Bell Media and Corus Entertainment.
It's not clear whether this is an idea actually being considered by those companies, the banks or major investors or if it is just a random report from one analyst. However, if this is some form of trial balloon being floated for the market, it should be "popped" before it gains any momentum.
To be clear, an industry-wide discussion on how to fix the system is long overdue and hopefully the CRTC will initiate one this summer, regardless of whether Bill C-10 becomes law. But the idea that further concentration in the content sector is going to fix anything long term is – in this writer's opinion – complete nonsense.
If such a merger was to happen, it would involve the entire audio-visual industry in Canada. These two companies already control a huge percentage of our industry's resources including advertising and distribution revenue and the Canada Media Fund's Performance Envelope Program (combined at $70 million).
Fan's report covers a number of issues that could be dissected but there is one fundamental reason on which his entire argument for further consolidation rests. He says it is "inevitable" that Bell Media and Corus Entertainment "must protect their non-sports content supply to avoid being disintermediated beyond the next contract renewal. This requires them to have a stronger domestic market position in advertising and subscription video on demand (AVOD/SVOD) with content diversification and distribution, which in turn would position them to retain content supply from the likes of Warner Discovery, NBCU, or Viacom."
Fan is correct the long-term renewals of U.S. content supply agreements are in jeopardy for both Bell Media and Corus. Everyone in the business has been talking about this for years. Everyone knows these contracts are the lynchpins of key services for both companies. Furthermore, many other television services in Canada have been dealing with the same issues except at a smaller scale. This is the current reality for all of us in the industry with respect to acquired or intermediated content and it has been for more than a decade – and it's just getting harder.
Where I differ is believing that a merger of Bell and Corus has any chance of changing this reality.
Combining the two companies won't allow them to spend appreciably more than they already do. The synergies here would not be enough, even after some operational savings and some more firings of key executives. It might have a modest impact, but when you consider all the corporate re-organization and other related costs, the benefits will be marginal in terms of freeing up additional money for content.
"This merger suggestion is not a strategy, but a Hail Mary pass thrown towards the wrong end zone."
Besides, their primary asset is distribution in the established BDU system – making them doubly vulnerable to cord cutting as one entity. This merger suggestion is not a strategy, but a Hail Mary pass thrown towards the wrong end zone.
Fan's report risks repeating a mistake that, regrettably, has guided Canadian broadcasting for more than a decade. This mistake is to think greater consolidation, combined with vertical integration, could create scale in Canada that would compete and last in a global market, increasingly marked by direct-to-consumer distribution.
Consolidation and vertical integration has proven to be a horse and buggy solution for an electric car world. Consolidation and vertical integration have helped Bell and Corus to dominate and reduce or eliminate their smaller Canadian competitors, but have provided little advantage against global companies going direct-to-consumer.
The launch of Netflix was followed by the arrival of Amazon Prime Video, Apple TV+, Roku and finally Disney+ in 2019. Quickly thereafter, the other studios followed suit, with HBO Max, Peacock and Paramount+ launching direct-to-consumer offerings. Amazon just purchased MGM and more acquisitions of content-owning companies are coming. This puts all the major programming suppliers in direct competition in Canada with all Canadian services. The movement from the established broadcast system to the direct-to-consumer platforms is now fully underway on a global basis. Markets are scaling globally and rapidly disrupting content relationships in all national markets.
The entire Industry is having to deal with these changes in our own way.The reality is these forces will soon overwhelm any concentration of Canadian content companies, even if every service was rolled up into one huge company. Fast-forward to beyond 2022 and ask yourself how the "big Canadian companies" will be able to acquire U.S. content if all the American streamers are here and they also enter the advertising market with their hybrid AVOD/SVOD services like Peacock and Paramount+ offer in the U.S.?
There is just no way for a Canadian company to compete directly for the premium shows in the long run. There are three reasons for this:
First, the consumer movement to streaming continues to accelerate with the addition of first-run, premium content to these platforms such as The Mandalorian on Disney+ and eventually the James Bond franchise on Amazon. Premium content is increasingly bypassing the traditional broadcast window entirely.
Second, streamers can easily outbid companies based in Canada only, because they can acquire content for multiple territories. This has been going on for a decade, starting with Netflix, which would offer a large, flat-fee sum for multiple territories without breaking them out individually. This allows them to leverage their international scale which essentially makes "Canadian scale" irrelevant. This is only getting worse with the launch of all the other streaming services in Canada and across the world.
Finally, and most importantly, the streaming services themselves are now the biggest producers of original programming by far – and they will eventually all want to have the direct relationship with the consumer. Some streamers have continued to license some of their premium content to Canada even apart from current license agreements. Many are still focused on their U.S. launch, but as they mature and expand outside the U.S., they will want their best shows for their own services, just like Netflix and Disney.
It's not a matter of if they will want a direct relationship with their Canadian subscribers – it is just a matter of when. A merged Bell Media and Corus would be building sandcastles at the water's edge if they continue to rely on content from the streamers or any major content provider. Based on the current pace of mergers in the industry, it unlikely that any major content providers will remain independent of the streamers a few years from now.
The situation which Bell Media, Corus and many other broadcasting services in Canada around the world find themselves in is an "Acquisition Trap." The trap is a financial one because acquisitions are cheaper and more reliably deliver audiences. They are therefore less risky and more certain in terms of revenue – at least short term. The current reality is the supply of this content is quickly drying up or being sucked up by the streamers on a global basis. The day will come soon – probably within five years – when Canadian services will have to survive and thrive without much or perhaps any acquired premium foreign content.
"The answer is media companies need to invest more in original programming that they own or control."
So, what is to be done? The answer is media companies need to invest more in original programming that they own or control. This is what has always been done. Netflix was facing the same problem a decade ago when the studios realized they were creating a competitor. Netflix made shows like Orange is the New Black and then made their biggest bet with House of Cards in 2013. Amazon has followed a similar path and Apple and Amazon are now on the same road. This is what HBO did in the 1980s and beyond.
The strategy is no secret. It is just much harder, because originals are financially risky, require strong creative teams and take much longer to develop and produce. It is a much more difficult business but if executed well it is far more lucrative and perhaps more importantly, sustainable, which is why all the companies at the top end of the business produce their own programs.
Original programming is not enough in the new world order, however. Companies need to develop a sales strategy for the programs which increasingly is about developing brands for bundled content to guarantee and increase distribution. This global distribution is very important for the investments because it monetizes the content and potentially replaces what is being lost by the shrinkage of the established BDU system in Canada. More than ever, Canadian companies need to expand their distribution outside Canada to overcome the globalizing effects of the streamers.
This final part, innovation, is the most difficult, but it is key to long-term success and sustainability of programming investments. It's difficult because it requires developing a library of at least a few hundred hours of content available in multiple territories that is partially refreshed monthly or even weekly.
Again, this is no secret strategy. This is what is happening all over the world on either a global or regional basis. Services like BritBox, Viaplay in the Nordics, and Salto in France are but a few examples of national or regional brand development.
Another approach that might make sense for Bell Media and Corus is what AMC has done by developing services in multiple niches like AcornTV, Sundance and the horror service Shudder. Niche services is the strategy currently being deployed by the streamers and by several Canadian services such as Blue Ant, GustoTV, Stingray, WildBrain and OUTtv.
Yet neither Bell Media or Corus seem prepared to follow the prevailing industry strategy and develop content brands for export. Instead of making more investments in original programming they keep asking for cuts to their production expenditures to "remain competitive" which in this context means freeing up more money to spend on foreign acquisitions.
There are different approaches within this prevailing strategy, but they all depend on original programming supported by branded, multiple platform distribution across many territories. Many of these services are successful because they are creating scale within a viable market niche and frankly, this goes against the unachievable goal of building a Canadian company with enough scale in Canada alone to compete with Netflix, Disney or Amazon.
Such scale does not exist in our domestic market nor is it probably the best model for Canada. Instead, we should focus on supporting many niche services, all based in Canada, making original content for global export. Eventually some of these will scale into larger but sustainable companies. It seems increasingly unlikely our largest media companies will be the ones to do it.
None this would be an issue if it was just a matter of Bell Media and Corus being laggards. This would normally just be up to them and their shareholders. The concern is they are likely to make it everyone else's problem, and in fact they already have. Bell Media and Corus – by a wide margin – have the largest distribution on the established BDU system. Over the past decade – and particularly in the last five years – they have been able to use their market power to crowd out competition in Canada and to increase their market share even as the system itself has been shrinking.
A report prepared by Boon Dog Professional Services for Independent Broadcast Group found that between 2015 and 2019, licensed independent discretionary television services experienced a 14.5% decline in total revenue, while VI discretionary television services as a whole experienced a 4.1% increase in total revenue. What this means is that, in what is supposed to be a "competitive system", the VIs – including Bell Media and Corus (which is owned by the Shaw family, after all) – have had no incentive to innovate because their market power on the BDU distribution side allows them to increase their revenue – even in a shrinking market. The steep decline in revenue for independent services in the same time frame starkly highlights the competitive imbalance.
Bell Media and Corus also receive – by far – the most amount of funding from the Canada Media Fund's Performance Envelope Program – $30 and $40 million respectively while many Independents receive a pittance. No doubt the merged company would find a way to get even more out of the CMF, leaving less – if that's possible – for everyone else.
"If the two largest companies – the two who are receiving by far the largest benefits of the Canadian system – were to merge now, they could kick the can down road a bit further, avoid innovation and take the benefits they have in system to their bottom line."
This means if the two largest companies – the two who are receiving by far the largest benefits of the Canadian system – were to merge now, they could kick the can down road a bit further, avoid innovation and take the benefits they have in system to their bottom line. In the meantime, the companies which are trying to scale their niches internationally are provided with little or no support from the CMF and are being rapidly diminished – or worse – in the established broadcasting system.
All of this comes at a time of incredible opportunity for the Canadian industry. We should be positioning ourselves and adapting our system to take advantage of our production expertise beyond service work. We need to look at our current ownership rules around content so they better reflect the needs of the new environment.
We should be finding ways to use our domestic market to incentivize companies to build brands outside Canada as a strategy to support the production of more original Canadian programming. Instead, our domestic market, and our limited public resources are controlled by a few companies who seem uninterested in leading and often act like they would rather exit the space.
For these reasons, we need the CRTC to hold a review of the current broadcasting system, whether or not Bill C-10 becomes law. We are in dire need of policy changes that are consistent with the way the industry is quickly moving rather than doubling down on policies, such as consolidation and vertical integration, that objectively have failed.
Brad Danks is chief executive officer of OUTtv Network.