Leaning into LEO and leaning on government
By Bill Roberts
ONE OF THE FEW POSITIVE side effects of the Covid-19 pandemic is that it has forced everyone to recognize the importance of access to broadband.
It has also underscored the serious problem of the digital divides, be it an affordability divide or the lack of reliable, robust, fast broadband in rural and remote areas. According to CRTC data, 87% of Canadians have access to excellent broadband speeds with unlimited data, but only 45% of rural Canada and 35% of Indigenous communities have that same access, and less have unlimited data options.
Canada has established a Universal Service Objective of 50/10 Mbps everywhere – mobile or fixed – with a target of 2030 for 100% of Canadians. Billions of dollars have been committed to funding from the federal, provincial and municipal levels to subsidize infrastructure upgrades or new builds to achieve 50/10Mbps. Recently, the CRTC announced some of the projects that will be funded through its second intake of proposals and the deadline for ISED's Universal Broadband Fund was February 15th. Telesat's LEO project is scheduled to begin coming online at the end of this year,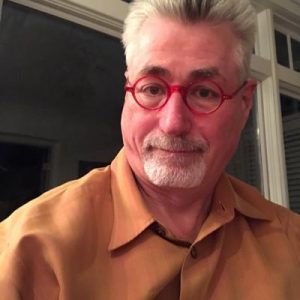 too.
Clearly 2021 will be a breakout year for broadband in Canada.
Eric Rothschild (right) is a veteran journalist, broadcaster, consultant and Internet entrepreneur. He was a pioneer in rural broadband as a partner in Brockville-based RipNET Limited. In 2002 RipNET built one of Canada's first wireless broadband networks using licensed 3.5Mhz spectrum.
For almost 20 years he has been an advocate for a national broadband policy and proponent for classifying broadband as an essential public utility. Bill Roberts spoke with Rothschild recently to get his views on how Canada is doing. What are we doing right? Or wrong? And how could we do better and how government needs to do a better job. Please click here for part one.